Luckily, Mary Karr's book, The Art of Memoir, didn't hit the shelves until late September. If I had read it BEFORE I wrote my memoir (forthcoming), I'm not sure I would have had the fortitude to continue. (Well … maybe.) But due to timing, I read Karr's new book while thinking about the book I'd recently completed to see if it measured up to her guidance (at all). Difficult to be objective? Yes, of course.
The work had been done. I didn't want to begin anew, not after a 7+ year journey littered with drafts, titles, pauses, more drafts, big pauses, and so on. Nor did I want to toss out several chapters and rewrite them. So with some trepidation … I read on. What if I had it all wrong?
I'm always terrified when I'm writing.
—Mary Karr
Karr has already demonstrated her skill with award-winning books (memoir) like The Liar's Club, Lit, and so on, and is a professor of literature at Syracuse University. When it comes to credibility, Karr is all set. Clearly, she knows the terrain. Admittedly, I tried to read Lit once, but it wasn't the right time in my life for a lot of drama. When I sat down to read The Art of Memoir, however, I was engaged. The book read well, and I appreciated her keen sense of humor. Karr's knowledge base is clearly extensive, and she skillfully sifted through many of the controversial issues surrounding a genre that is here to stay (to the dismay of some critics).
I was a bit surprised with this, however: "I threw away over 1,200 finished pages of my last memoir and broke the delete key on my keyboard changing my mind. If I had any balls at all, I'd make a brooch out of it."
1,200 pages! That's a serious amount of work … for anyone.
But … maybe that's what it takes.
In her book about writing memoir, Karr considered chapters that feel like "emotional detours," noting that even great writers tend to do this. Here, she referred to Nabokov's classic: Speak, Memory (a book I hope to read soon). But I guess I wouldn't be quite so hard on authors when it comes to chapters that seem like "detours" to some. What can seem like a detour . . . may not be an accurate description, especially, in the author's eyes.
Perceptions aren't always "true" … they are just perceptions. And sometimes, they are projected by another frame-of-reference, another "reality," and therefore, faulty. For instance, a supposed "detour" may be an intentional breathing space … engineered carefully by an author so the book, in sum, isn't overly intense, or merely flowing from a single note. Our culture is so ridiculously hooked on constant activity, some have forgotten about the art of slowing down (even in books), or the wisdom of a deep breath now and then.
From a spiritual perspective, which tends to be mine, I see a great deal of merit in books that weave all sorts of roads and detours into one eloquent statement.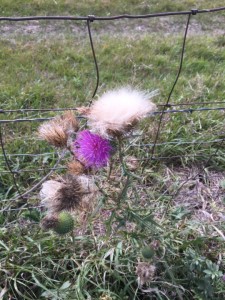 A weed … or a flower, in other words.
And, truly, even if an author chooses to include a chapter or a paragraph that doesn't appear to fit some literary standards, such things are the prerogative of the author, after all. Write from the heart, worry about the literary gods later. Or never. Or sometimes.
I loved the last page of her book, however, when she wrote about feeling "awe" for those who tackle memoir. And in typical Karr style, she writes about the merit of "trying to wring some truth from the godawful mess of a single life. To bring oneself to others makes the whole planet less lonely."
On a personal note, the author writes about hanging out with "dope dealers" in her younger days when in fact she was a fan of "eggheads."
Here she notes how identifying inner conflict can help with plot development. This, of course, is a good thing to remember. There must be energy running through a memoir — a degree of tension, a significant question that leads to resolution.
"The aim of every artist is to arrest motion, which is life, by artificial means
and hold it fixed so that a hundred years later, when a stranger looks at it, it moves again."
WILLIAM FAULKNER, The Paris Review, spring 1956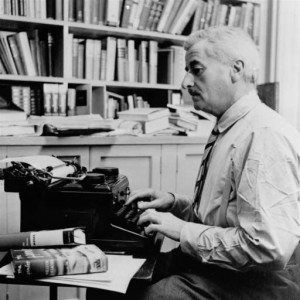 As Faulkner pointed out in this quote, there must be "motion" that springs to life whenever an art form is tapped. And motion suggests a dynamic force that lives on in a work of art. Thus, we have the classics … works that seem to have that quality, indefinitely.
In the end it seems that Karr has shared her own writing process, but also hinted at ways to transcend it. What works for one author, won't work for the next — especially when it comes to style and structure. I'm not the kind of writer to throw away 1,200 pages of work, but I may revise the same page many times. When a better word comes along, I can't resist using it because that's half the fun of writing. That's where "art" comes in at. We  all can come up with a sentence … but a great deal of work is required to come up with a strong sentence. An inventive one, even better.
If you're at all interested in writing or studying the art of memoir, you'll enjoy Karr's book. It doesn't have a textbook feel, yet sheds light on key topics — some of the same issues I wondered about while writing The Silence of Morning. And though her take on memoir is far from the only one, Karr offers encouragement and empowerment via her version of "how to get it right." She has mastered the bestseller route, but authors (memoirists) should remember … other goals and priorities are also viable, and worthy. All authors like to be read, but it's also okay to aim for authenticity and depth, perhaps. That's not to say you can't have one without the other, because you can.
Substance above style resonates with me; playing with time instead of bowing to chronology also appeals to me. What is your passion, your purpose, when it comes to writing memoir? Determine what is most important to you before you begin; you'll be a lot less likely to make the kind of literary mistakes Karr refers to in her 2015 release. When trying to force material (pivotal life events, moments, and reflections) in a certain direction, it seems we can easily lose our way.
So read books like Karr's, understand them, but then chart your own course: one that feels true, one that resonates with authenticity and authorial commitment.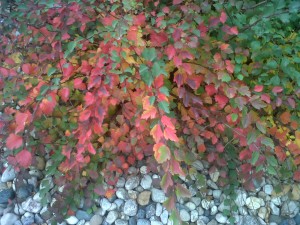 Nothing can destroy the good writer. The only thing that can alter the good writer is death.
Good ones don't have time to bother with success or getting rich.
WILLIAM FAULKNER, The Paris Review, spring 1956
I want to close with one of Karr's most illuminating thoughts —
"The memoirist's job is not to add explosive whammies on every page, but to help the average person come in. Otherwise, the reader will gawk at you like somebody on Springer, or she'll pity you—in both cases, you lose some authority. The book becomes too much about your feeling and not enough about the reader's."
I hear the wisdom of this, don't you?
Those who read memoir are looking for something: answers to big life questions, intriguing stories that aren't fictionalized, powerful insights about experiences they also may have had, or not. But bottom-line, most readers want to feel some kind of personal connection to another human being; in this case, to the author they are reading (or the characters the author brought to life).
On this point, a memoirist must not fall short.
Our world is a curious mix of fiction and nonfiction, but the desire to create a genuine connection is the driving force behind powerful artistry in any form … of any genre. —DH
WHAT books stand out in your memory when it comes to a sustained connection between you and the author? If you're an author (or a painter, a poet?), how do you bring this critical element to your work — how do you nurture it?
"The spiral is a spiritualized circle. In the spiral form, the circle, uncoiled, has ceased to be vicious; it has been set free."
― Vladimir Nabokov, SPEAK, MEMORY

SEE you again on Friday, November 6th, as I continue to focus on memoir — the genre, the path, the point of it all. More about my forthcoming memoir then … availability and so on. Thank you again, Paul C. Jackson, for the watercolor that became the front cover.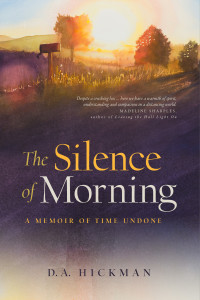 Blog by SunnyRoomStudio: all rights reserved.
When we value the journey itself, new realities are revealed amidst the old.
Always Returning: The Wisdom of Place
(a second edition of my first book) is about digging into our surroundings to unearth an organic, timeless wisdom. If you're looking for inspiration or want to lean more about a landscape, a place, that helped me to unearth my spiritual roots, this may be a book you'll enjoy. We are all wiser than we think; it's just a matter of tapping into what we already know. ~