"Our house was still filled with flowers, which I'd loathed from the start. The longer they stayed, the more I found their fragrance cloying, like the smell of a disinfectant spray meant to hide something grotesque. And after that first horrible week, I hated watching them die, then having to throw them away–another acknowledgment that time was moving forward without my daughter." — SUKEY FORBES, The Angel in My Pocket: A Story of Love, Loss, and Life After Death (Viking Penguin, July 2014)
When I read this in Sukey's book last fall, one thought crossed my mind: I know exactly what she means. Ill-fated flowers. Colors and fragrances that simply don't help. Bouquets that droop before our eyes, reflecting an inner state consumed by the agony of loss — the harsh reality of temporary lives. Yet, usually without thinking, we send flowers to the bereaved. Of course not everyone feels the same about a gift of flowers during a difficult time; some people, I'm sure, find them comforting, slightly inspiring.
However, I valued Sukey's honesty in this context. After her beautiful young daughter, six-year-old Charlotte, died unexpectedly to a rare genetic disorder, flowers of sympathy poured in. I had felt much the same in the aftermath of my son's loss, but wasn't aware that anyone felt the same. It seemed sort of ungrateful to even think that nature's beauty wasn't helpful when sent by well-meaning family members and friends during a time of tremendous shock. Yet, truth is often contrary to what we imagine to be "true."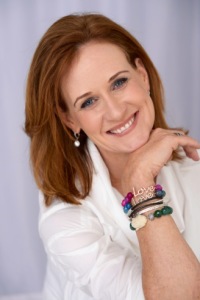 Sukey is a graduate of Roanoke College and is also a non practicing Doctor of Chiropractic. She blogs for the Huffington Post and lectures on resilience, choosing to live, spirituality, and what happens when we die. Sukey was also my Studio Guest in October of 2014 here in SunnyRoomStudio. Read, Giving Sorrow Words.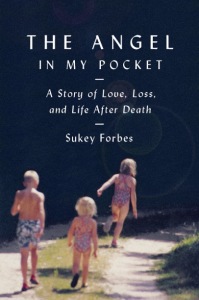 From the back cover:
"What do we do when the unthinkable happens? We have choices, of course. We can break, become tough, allow cynicism to seep into all our broken places. Or, as Sukey Forbes illustrates in this remarkable book, grief can kick the door wide open and let the light in. The Angel in My Pocket is a devastating and beautiful paean to the human spirit." — DANI SHAPIRO, memoirist and author of Still Writing
Sukey's memoir is also layered with stories of literature and family history linked to her great-great-great-grandfather, Ralph Waldo Emerson (May 25, 1803 – April 27, 1882). Many of Emerson's words ring true yet today, and the essayist and poet is well-remembered among literary circles and by anyone seeking a lasting wisdom.
"The glory of friendship is not the outstretched hand, not the kindly smile, nor the joy of companionship; it is the spiritual inspiration that comes to one when you discover that someone else believes in you and is willing to trust you with a friendship." ― Ralph Waldo Emerson
Sukey actively seeks her ancestors and her daughter's spiritual manifestation in the aftermath of Charlotte's sudden death. She writes: "Much has been written about how the poet Emerson was tortured by the loss of his beloved son, Waldo, taken by scarlet fever at the age of six. Less has been said about the grieving of the boy's mother, Lidian, who essentially took to her bed for the rest of her life, numbed by the drug of choice for nineteenth-century women, laudanum, also known as tincture of opium."
The world has been struggling with the dynamics of loss since the beginning of recorded time. And the beauty of memoir, books that often delve into riveting personal experiences, is the sense of personal connection they offer readers. It's extremely easy to feel alone and isolated when faced with the throes of grief. But when we read memoir … we soon learn that the human condition is pervasive and all-inclusive. Personal narrative is perhaps the most meaningful literary genre for this very reason. Objectivity can only reveal a "report" of what happened, and usually isn't that helpful or compelling. But the lovely subjectivity of memoir penetrates the dullness and predictability of the external world in critical and memorable ways.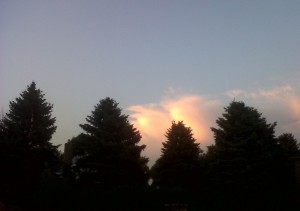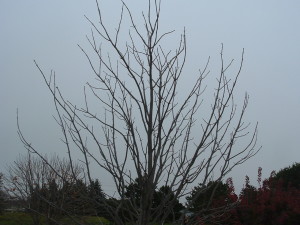 When we want to know more about ourselves … a memoir can enlighten in unexpected ways. Because essentially we find our inner self, our timeless self, through life experience … through those we have loved and lost … and through what others share along the way. 
Thank you for sharing your story, Sukey. When I think of the countless number of people waking up each day to a profound loss, I also think of those with the courage to face their grief — to share a deeply personal journey with perfect strangers who seek understanding, compassion, awareness, or maybe just trust and companionship during a rough passage. Curiously, there is often the misconception that writing memoir is all about authors — how we "survive" a riveting sadness. While this could be true for some, from my perspective, a memoir is a gift of self … more than anything. Suffering is best met by reaching out to others, by accepting the inherently painful aspects of the mortal journey, and remembering that everyone is suffering … one way or another. I appreciate your gift of self! ♥
ALSO from the cover of Sukey's memoir: "If your life has ever come to a halt, if you have wondered how to want to live again, if you are looking for hope and longing for courage in the face of grief, if you seek staunch honesty and are keen to hear it from someone who knows firsthand that privilege does not protect you from pain, read this book and know that you are not alone." — LAURA MUNSON, author of This Is Not the Story You Think It Is
THIS YEAR, on my blog, I am also writing about smallish changes that hold the promise of something more. The fourth idea I want to share today is this: Ask yourself frequently what you would be doing if the world of time didn't dominate your existence. This simple, but daring, question opens MANY doors of insight. I look forward to hearing from those of you who try this! Remember, small changes are the magic of our lives.
My memoir, THE SILENCE OF MORNING, is now available in paperback and KINDLE formats. This deeply moving story emerges from the ashes of a tragic ending … loss from suicide, profound grief, unresolved spiritual questions, a powerful and revealing appraisal of our addictive culture, and even the greatest life mysteries … a compelling and timeless memoir by an author who cares deeply about humanity, the universal struggle to find peace within chaos and discord.

A poignant, courageous narrative; a book for all seasons that forges lasting bonds of connection and understanding; a determined and inspired spiritual journey.    

" … a new path. Holy and beautiful and heartbreaking." –Susan Hall Pohlman, author of Halfway to Each Other

Blog by SunnyRoomStudio: all rights reserved.
Thanks so much for stopping by this sunny space for kindred spirits. This is also an anniversary post. I launched SunnyRoomStudio in February of 2010. Welcome to another year! See you again Friday, March 11.