True talent must be expressed.  And though the author of the next few sentences is most humble and unassuming, his artistic gifts and personal determination are most inspiring.
◊
I started painting when I was 15.  I failed art in high school.
There was no moment of inspiration that cued me in to my
destiny as an artist. I fell into it by chance and it
grew on me gradually. I can't believe I'm still here,
but I haven't had a "real job" since 1989.
It's my pleasure to introduce artist .  When it comes to talent and someone who invests of himself in so many ways, Paul is clearly someone to admire.  I first met Paul when I was managing a development campaign for a nonprofit organization in the '90s and he was kind enough to donate artwork to the project.  I was already a fan of his work, but when artists also have a social conscience and a willingness to help, well, that's especially impressive.
Based in Columbia, Missouri, Paul has built an amazing following and won many awards.  In fact, he was honored by the American Watercolor Society with signature membership at he age of 30.  Paul was the grand prize winner in the "Paint Your Way to Paris' competition and has been featured as one of the Master Painters of the World in International Artists Magazine.
Paul's works are on display in private collections, also in museums and public buildings.
Other accomplishments to his credit: a lovely gallery called Illumia, books and articles,  and an ability to utilize his creative gifts in an array of styles and methods.
In 2008, Paul was the featured speaker at the International Watercolor Masters Invitational in Lushan, China, during the Olympic Games.  In 2009, he served as the invited juror for the American Watercolor Society's 142nd annual international exhibition.
As his reads, Paul Jackson is a prolific artist with lots of spirit
and one of America's greatest contemporary watercolorists.

He is also he author of "Painting Spectacular Light Effects in Watercolor" from North Light Books.

Here is one of his paintings, one of my favorites.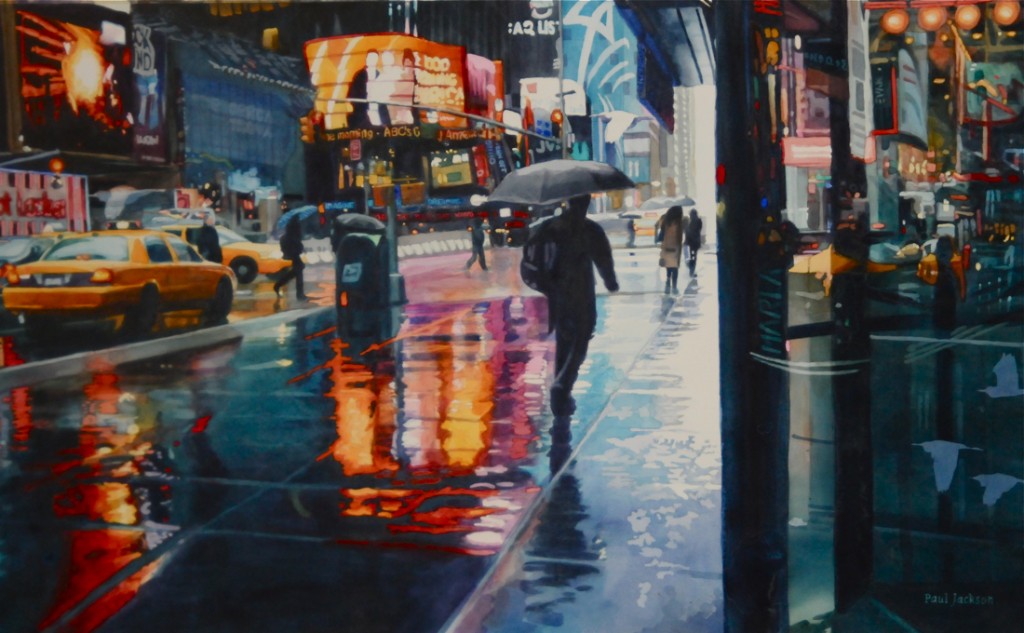 "Liquid Light"
by
Paul Jackson AWS, NWS

So before I give you Paul Jackson, because he was kind enough to agree to write a guest post for SunnyRoomStudio, I want to mention that I hope all of you who drop by to read this will encourage him to write a memoir.  Like many creative souls, he's never followed conventional wisdom, and yet his personal wisdom is apparent.  As you get to know him via this intriguing blog post, keep this thought in mind: Artist Begins Memoir Here.  Personally, I believe we need to hear from artists and authors who followed their spiritual and creative instincts when the world, at large, was eager to question their destinies.
— — —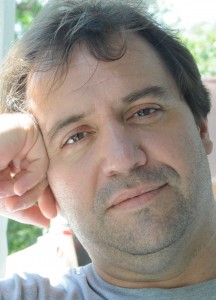 Lock Me in a Cave with a Candle
by Paul Jackson
Thanks Daisy for inviting me into your sunny room to blog awhile.  Sometimes I forget where I put my writer's hat and it becomes rust covered and in sad need of a tune-up.
Being a visual artist these days is a tough job, but a great life.  I wear so many hats, I frequently forget which is the most important one each day.  Primarily it is the painter's hat, but it doesn't always work out that way.
You see, I'm also the president and CEO of my little family business, the mat cutter and framer, chief pack mule, long distance driver, salesman, host, celebrity janitor, communicator, teacher, writer, creative savant, Dad, dog-washer, taxi service, etc.
Each day can be different if I choose to make it that way.
Routine is sometimes a welcome rest from the creative efforts though.  Like most folks in the middle years, I'm discovering that regular exercise is not a "suggestion."  Now I work in daily visits to the gym when I am home.  I am not often home.  That's about the only real routine I get though.
I never have a chance to be bored, nor could I imagine having nothing to paint.
Lock me in a cave with a candle and I'll decorate the place.  A creative block for me is when I have too many ideas to choose what to do next.  Having too many other tasks to accomplish can be considered a "block," as well.  I'm always thinking ahead to my next painting, even when I'm asleep.
The ultimate reward is being able to make a living doing what you love to do.  If I could make a living traveling and eating, I might be convinced to switch jobs.  Short of swapping roles with Anthony Bourdain, I think I'm happy with my lifetime preoccupation, as long as it still pays the bills.
I seemed to have managed fine with this painting gig for the first forty years of my existence here on the third pebble from the sun, but for some reason, at the age of 42 I felt it necessary to mess with the architecture of the universe and threw things all out of whack.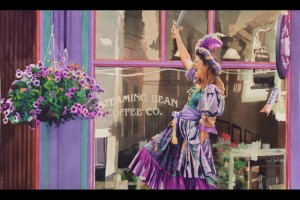 It probably wasn't a good thing to discover the source of my superpower and it certainly wasn't wise to tinker with it.
It turns out that all these years of uber-productivity have been one long caffeine buzz.  After morning coffee I mainlined soda for a few decades.  For some reason I never felt the need for much sleep.  Five hours was my norm, and I sprung awake every morning with gusto to tackle the day.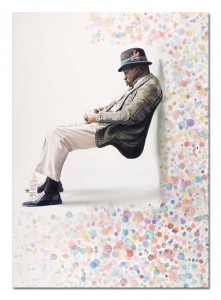 Last year I thought I'd give up caffeine.  After the gym work outs I found myself worn out and in nap mode by 11 am, again at 3 pm and ultimately, heading to bed by 8:30.  I slept 9 hours straight for the first time in my life.  However, I painted less than any year of my career.  In fact, I neglected most of my jobs (except teaching), and relaxed for most of 2010.  I spent two weeks in Bora Bora in November and was so relaxed I almost slipped into a Pina Colada coma.
I suppose I picked a good year for my stupid experiment.  The economy was not the most robust for the art world anyway.  Maybe I needed a rest.  I caught up on twenty years of lost sleep and almost found boredom for the first time.  Fortunately 2011 arrived and I snapped to my senses just before the drainward spiral.  A cup of Oolong tea helped me regain my mojo, rebuild steam and charge into a new year.
Now I'm back to mainlining my liquid superpower and wearing all of the hats.  Everything seems to be getting done on time again and I'm happy to report that the painting is going along well.  Hopefully the rest of the world is with me and we'll have a phenomenally productive 2011.  Have cup of ambition on me!
— — —
Find Paul on twitter @pauljacksonart
On facebook @ facebook.com/pauljackson art
Via email @ wowrealart at aol.com
Please note: artwork in this post generously shared by Paul Jackson.
"Liquid Light" 26 x 40 watercolor
"Where's my Freakin' Frappuccino?!" 26 x 40 watercolor
"Suspense"  22 x 30 watercolor
You can also find his work on zazzle.com
It is the artist's business to create sunshine when the sun fails.
–Romain Rolland
Blog by SunnyRoomStudio: all rights reserved.