My studio guest this week is Kate Lord Brown.

Author Kate Lord Brown
grew up in the wild and beautiful Devon countryside. After studying at Durham University and the Courtauld Institute of Art, she worked as an international art consultant.  While curating collections for
palaces and embassies in Europe and the Middle East, she dreamed of writing full time. When the family left London to travel the world and move to the orange groves of Valencia, Kate had the chance to write her first novel. She now lives in the Middle East with her family
.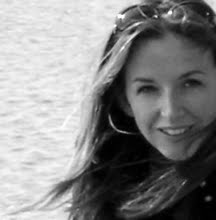 Dancing with Yourself
by
Kate Lord Brown
'Once we begin to glimpse who we really are, many lonesome burdens and false images fall away; our feet find new freedom on the pastures of possibility.' – O' Donohue 'Divine Beauty'
Recalling the events of over thirty years ago is curious – a bit like dancing with yourself.
When my memoir opens I'm younger than my daughter, and I'm finding it refreshing writing through a child's eyes. Everything is a first – the wild, beautiful place I grew up in felt like a fairytale, snowbound and magical. I don't think it's being sentimental or nostalgic to say it was a more innocent time. We had a freedom I can't imagine being able to give my children – off freewheeling along the lanes all day, swimming in rivers, riding across the moors on muddy little ponies. What do you think? Have things changed all that much in thirty years?
Anais Nin said: 'We don't see things as they are. We see things as we are.'
When you're writing about events that happened long ago perhaps inevitably you end up fictionalizing your own life. I've never tried memoir before, but I want the book to be about a lot of things that are as relevant today as they were in 1977 – financial crisis, the search for the good life, finding your way through childhood. The memoir brings together all the themes I write about in fiction – family, relationships, home, countryside, love and loss. I'm hoping the themes I touch on move from the personal to the universal – perhaps working through my own childhood I'll find a few answers that strike a chord with everyone. One of the things I've learned is that what is true in the private heart of one man is true of all men.
Whatever your usual mode of creative expression, memoir writing is an incredible way to trace the hidden power lines in your work.
Try prompts like these:
what's something you can't deny?
what have you left behind?
which physical characteristic are you proud has been passed on in you?
when did you feel compassion?
what did you have to have?
what did you have too much of?
when were you in trouble?
Arm yourself with talismans from your past – keys to unlocking memories. Try cherished objects, photos, music. It's important to constantly ask yourself: what's the key to this scene? What's the focus? Why have I remember this moment out of all the thousands in my life?
For any of you also writing memoirs at the moment, I've just read a great book – Natalie Goldberg's 'Old Friend From Far Away'. Just like in 'Writing Down the Bones' Goldberg is very good at making you come at your writing, and memories, sideways. There are some excellent prompts in there and I really recommend the book (it's also a lot more fun than most of the memoir text books). Goldberg has some terrific ideas – she writes about how memoir is really a desire to understand living. It's making sense of love, pain, who you were and who you are. Some of the simple but effective prompts you could try today are ten minute sprints. Why not try writing about:
'I remember …'
'I am thinking of …'
'I am looking at …'
I began writing my memoir for British TV's 'The People's Author' contest back in 2009. It spans twelve years through the seventies and eighties, and it will be as much an exploration of the countryside, childhood and a time that's gone as about one person's life. It's still a WIP (you can read the opening here)  and I'm hoping one day it will find a publisher alongside my fiction.
Writing memoir is a dance through time, and a great joy. At its very best, memoir delivers an individuals wisdom, and a direct connection with human experience. It shows how you found your way, your path through life as you made sense of being alive. One of the best ways to find your path is to engage all your senses. For example, I loved Goldberg's idea about recalling ten smells from your childhood. Me: wood shavings, Mum's 'Paris' perfume, roast dinner, geraniums, tomatoes on the vine in the greenhouse, wood smoke, wet earth on the forest floor, saddle soap and leather, rosewater, rice pudding and cinnamon. How about you?
Bio: Kate worked as an art consultant, curating collections for palaces and embassies in Europe and the Middle East, and was elected a Fellow of the Royal Society of Arts. She was a finalist in UK ITV's the People's Author competition in 2009. Her debut novel 'The Beauty Chorus' was published by Atlantic in 2011, and is out in paperback February 2012. 'The Perfume Garden' about the Spanish Civil War will be published later this year.
Find Kate on Facebook and Twitter
or on her blog, What Kate Did Next
Blog by DazyDayWriter @ work in SunnyRoomStudio: all rights reserved.