Writing is a mysterious activity. ~ Susan Sontag
He writes mysteries in the first person as a woman.  Yet, he is also the Senior Copy Editor for CNN's Wolf Blitzer (the "Situation Room").  And he leads writing workshops and does some public speaking.  He's a manuscript editor and a journalism/writing teacher.  A husband and a father.  And he believes that spiritual leaders should be fully engaged in life.  He's written a few poems and short stories, as well.  In August of 2011, he lost his youngest son, Stephen.
So I decided to interview John DeDakis.  I wondered how he managed to accomplish so many things.  I wondered if there was a theme somewhere, something that focused his energies.  I wondered how he was doing when coping with grief amidst the many demands of life.  Having lost a son, as well, a few years ago, I knew it couldn't be easy.  The undercurrent of sadness doesn't just vanish.
As the gifted author, Anne Lamott, puts it: "You will lose someone you can't live without,and your heart will be badly broken, and the bad news is that you never completely get over the loss of your beloved. But this is also the good news. They live forever in your broken heart that doesn't seal back up. And you come through. It's like having a broken leg that never heals perfectly—that still hurts when the weather gets cold, but you learn to dance with the limp."
Please help me welcome Mr. DeDakis to SunnyRoomStudio: a sunny, creative space for kindred spirits.   I hope you enjoy getting to know him and his family.
Welcome, John.
And thank you for sharing your time and thoughts so generously.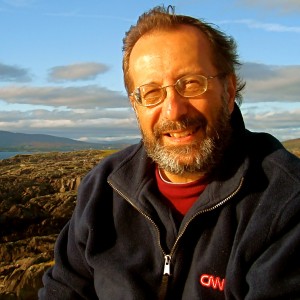 JOHN DeDAKIS
Professional writer, novelist, poet, teacher … you enjoy many outlets for your talents, John.  If you were to write a memoir, where would you begin?  How old would you be, and why?
IF I write a memoir, I'll probably begin it at my life's pivot point — the years between 1968 and 1972 (ages 18 to 22).  It's a coming-of-age time when I think many people are trying to figure out what to do with their lives — when ambition, doubts, fears, and angst collide with reality.  In my case, a long-time goal of wanting to go into politics collided with the reality of the Vietnam War.  The result was a spiritual crisis that manifested itself as disillusionment, cynicism and a sort of nihilistic hedonism.
The draft forced me to serve in the military during a war so unpopular that opposition to it nearly tore the country apart.  During this time, I was on the fence – bombarded by overheated rhetoric from both the left and the right.  Journalism became a safe place to perch until I could get things sorted out.  I'm still there, still sorting it out, but now my perch has a great view as an editor on CNN's "The Situation Room with Wolf Blitzer."
But the transition to a path of purpose and fulfillment took an agonizing four years. It began when I had a spiritual awakening. The Bible came alive.  Prayer became meaningful – and empowering.  I now have hope and an invigorating reason for living.
Why are you interested in writing mysteries?  How have your books evolved over time?
I've always been interested in writing and always thought I'd be writing non-fiction.  In the early 1990s, I began research on a biography I planned to write about a friend who'd been murdered, but the project bogged down because doing the research was expensive and time-consuming, plus the information I was dredging up became troubling for his family.  So I retreated to fiction.  To my delight, I discovered the true liberation of realizing I could make things up!
Early drafts of my first novel were dreadful – it was a 150,000-word mishmash.  But I went to writers' conferences, studied books on how to write novels, got constructive criticism from friends, and – after 14 major rewrites, 38 rejections, and 10 YEARS – I found my agent (Barbara Casey) who landed me a book deal with ArcheBooks.
I write mysteries, not so much because that's my genre of choice, but because that's what FAST TRACK became.  A book review club that met regularly in our neighborhood agreed to read my manuscript and then let me sit in on their critique.  It was incredibly daunting to sit there and listen to twenty-five women take apart my novel.  But, as I listened, I realized I had three subplots that I didn't need.  I jettisoned them and the result is a lean 76,000-word, page-turner.
So, I write mysteries.
I've dabbled in poetry.  The few poems I've written, I've posted on my AuthorsDen.com writing page.  It's rare that I get an image or phrase that inspires me, so I consider these early attempts rather balky and amateurish, yet some people have been kind and generous with their praise.  A few short stories are posted there, too, but I find short stories to be extremely difficult to write.  For some reason, I feel I'm best at things that are long-form.
My writing is still evolving.  I might tackle a memoir, but I feel I need to live longer before I qualify to have anything useful to say.  The same is true about writing a book about writing – I feel I need to get better and more experienced (and more successful) first.
What is the secret to great writing (fiction)?  Do you have a favorite author?
I think the secret to great writing is being able to strike a balance between being attentive to detail, yet writing lean.   In addition, it's important to have characters who are deep and psychologically nuanced — the hero can't be perfect and the villain shouldn't be all bad.
I feel I'm a remedial reader because I came late to the game of enjoying fiction, consequently, I'm playing a doomed game of catch-up.  I read John Steinbeck's "The Grapes of Wrath" in an American History class when I was a student at the University of Wisconsin – Madison.  I was captivated by the book because it opened my eyes to fiction's ability to transport the reader into someone else's life in a way that transcends time and place.  The would-be lawyer in me appreciates the lean style of John Grisham, and I'm in awe of the way author Greg Iles is able to create thrilling stories and interesting characters by simply, logically, and relentlessly building one compelling sentence after another.
What, in your mind, is the most mysterious thing about the Universe? 
The existence and sustenance of intelligent life – and the Designer behind the design.
If you met Einstein, Plato, or Picasso … who would inspire you to write about him? Why?
Each one would be an inspiration because they'd be in front of me and I could follow my curiosity.  I'd probably ask them:  where do you get your inspiration?  How difficult was it to find and stay on the path you chose?  At the end of your life, did you feel you'd chosen the right path?  What are your regrets?  How would you have chosen differently?  What were your wisest choices?
I've interviewed several famous people over the years, including Alfred Hitchcock, but often the most interesting interviews are simply conversations with people I meet in everyday life.  The best conversations I have are when I take the above questions and adapt them to the person I'm with.  You don't have to be a famous person to have a compelling story.  We ALL have them.  All we have to do is ask.  Curiosity itself is inspiring.
You have a lovely family and in August of 2011 lost your youngest son, Stephen.  Why are we so unprepared for loss, for grief?  How did he brighten your world?  What was his favorite saying?
Off-hand, I can't think of a particular favorite saying of his.  What comes immediately to mind, however, is a vision of Stephen rubbing his chin thoughtfully, nodding his head sagely and — with all the mock gravity and pretend deep intensity he could muster – saying one simple word:  "Indeed."
Stephen was a very funny fellow.  He could imitate any dialect, then, simply by plucking a mundane experience from daily life, he could spontaneously spin it into an outrageously entertaining story.  He probably would have been great doing improvisational comedy.  Music was his passion.  He taught himself to play the drums, guitar, sing, compose, and to be a sound engineer.  He was also a cook at Addies — a high-end, Washington, D.C.-area restaurant.
I've been told that humans often "rehearse" in their minds how they might react to such a profound loss.  Usually, those losses are expected (grandparents, parents), but losing a child is often a blind-sided body blow.  Losing a child is a parent's worst fear.  I don't remember rehearsing it — probably because it was too ghastly to imagine.  Then it happened.  And it now seems like life will never be the same.
For me, the actual event of grieving is unlike any rehearsal because the emotional reactions are so intense.  We can know "in theory" what it might be like to lose someone close, but feelings are harder to rehearse.  Now I live daily with a profound sense of sadness.  It lurks just below the surface – and it doesn't take much for something to prompt a bout of emotional incontinence.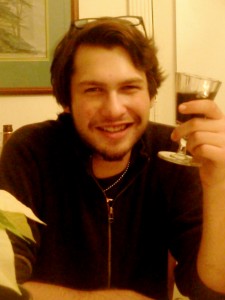 "Sven," as we called him, had so many interests that he was having a hard time choosing a direction in life, but I believe he was right on the cusp of a breakthrough at the time of his death.  And that's what makes his death so awful: it's the death of a future.
As Sven himself would say, "Indeed."
If you were to drop everything in your life this year and decide to become a spiritual leader, what would you miss (the most) about your life, your lifestyle?  Where would you begin?
I'm not sure I agree with the premise that in order to be a spiritual leader you need to drop anything in your life.  It seems to me that if a person "drops out," then their spiritual leadership becomes ineffective because it's divorced from real life.  I believe that any one of us can be spiritual leaders right where we are now, in our own spheres of influence.  It seems to me that spirituality that's worth its salt has to be able to confront and overcome life's daily battles and challenges.  Spiritual leadership, to my way of thinking, requires us to engage in life rather than retreat from it.
Optional:

You spend a lot of time in D.C., our nation's capitol.  How would you change the city, if you could?  Any thoughts on our political system?  What will America look like in 25, 50 years?
I'm glad you made this question optional.  Because I work in daily, just-the-facts-ma'am journalism, it's not my place to comment directly on politics.  However, generally speaking, I'm sad that the current political discourse has become so polarized.  Both the left and the right seem so entrenched in their positions that it's considered a sign of weakness to acknowledge that the ideas of one's political adversaries might actually contain redemptive qualities.
What do you most want SunnyRoomStudio readers to know about you at this time in your life?
1) I write in the first person as a woman.  Long story.  I think doing so has helped me to better understand the female psyche – and my own.
2) Personal experience is at the root of much of my writing.  A fatal car-train collision I witnessed when I was five, and my sister's suicide when I was thirty, form the basis of my first novel, FAST TRACK.  I hiked the ancient Inca Trail to Macchu Pichu in Peru in 2007 as a way to research my second novel, BLUFF.  A future book will deal with the issues surrounding my son's death. At this point, I'm not ready to go into much detail about how he died because I don't want his life to be defined by how it ended.
3) Right now, I'm putting the finishing touches on TROUBLED WATER, book three in the Lark Chadwick mystery-suspense series.  In this story, Lark moves from her job as a general assignment reporter on a weekly newspaper in Wisconsin to a daily paper in Georgia where she's the cops and courts reporter.  The night she arrives in town, she discovers the strangled body of a young girl.  Soon it becomes clear a serial killer is on the loose and several people in her new life are suspects.
4) One of the serendipitous consequences of being a published author is meeting so many interesting people.  A lot of doors have opened to me that I never expected:  public speaker, journalism/writing teacher, manuscript editor, writing workshop leader.  In fact, it seems that 2012 will be for me the year of the writers' conference.  I'll be leading writing workshops at the following writers' conferences:  Pennwriters Conference, May 18-20 in Lancaster, PA;  Hampton Roads Writers' Conference, Sept. 21-22 in Virginia Beach, VA; and the Flathead River Writers' Conference, Oct. 6-7 in Kalispell, Montana.  I'm hoping that I'll be able to do more events like these in the future.
Anything else you would like to mention?
Nothing, other than to express my appreciation to you, Daisy, for the opportunity to connect with your followers here. I hope many conversations and friendships grow out of this. Thank you.
Sometimes, in order to find purpose for the future, you need
to unravel the mystery of the past.
~ John DeDakis
And thank you, John, for this conversation about your life and interests. I understand that your books are available on Amazon, also on Goodreads. Wishing you the best with all of your creative endeavors.
Look for John on Facebook or join his FB group: Friends of John DeDakis. On Twitter, find @johnDeDakis or explore his website.
Blog by SunnyRoomStudio: all rights reserved.