Welcome back to our informal online spiritual retreat — September through December — in SunnyRoomStudio.
Since this is a comment-free initiative, I hope you are keeping a journal instead to share your key insights at the close of our

BEYOND SELF 2012

retreat.  It's also a good way to follow along, recording your thoughts and impressions during the week.
Have you "practiced" going beyond self — liberating, isn't it?  What else have you discovered about your practice, so far?
WEEK THREE: Beyond Self 2012
The obstacle is the path.
~ Zen proverb
Typically, we resist obstacles — perceived difficulties that arise with or without warning.  We want them to vanish with the morning fog.  We "think" we need smooth sailing to be "happy."  And we go to great lengths to avoid perceived obstacles.  Yet, in my reading and study of Zen this summer, I realized that without obstacles life would not be "life" as we know it.  It would be something else.
What would it be?  Can you label it, or define it?  Does it sound appealing or boring or mysterious?
According to various Zen masters, our "practice" is how we respond to everything … each day … each moment.  Obstacle or not, our "practice" is to bring presence and spiritual awareness to whatever is occurring.  Once we are lost in "reaction," what has happened?  Are we still present, still mindful?
The "obstacle" I'm suggesting this week (but you will encounter plenty on your own) is to seek and enjoy brevity in whatever form you encounter.  Can you avoid "wanting" more?  Can you be satisfied and content with brief explanations, short conversations, abbreviated experiences?  Can you avoid lengthy analysis or evaluation?  Our lives, in fact, are relatively "brief," yet, many believe we are also eternal in the spiritual sense.  Are you content with the brevity of life?  How does brevity take you beyond self?
In keeping with this idea, I also have a wonderful guest this week — poet Juliet Wilson from the U.K. writes haiku.  She focuses on nature, conservation, and environmental issues, and I know you will love meeting her!
Thank you, Juliet, for sharing your creative light in SunnyRoomStudio.   Welcome!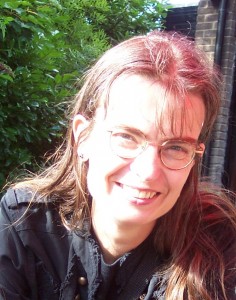 Moments of Insight
by
Juliet Wilson

Thank you, Daisy, for inviting me to share some
ideas here in the Sunny Room Studio!
I'm writing this piece on a beautifully warm and sunny day, which is a real delight after the cold and wet summer that we've had in Edinburgh.  Looking out from my city centre flat, I can see trees swaying in the breeze. Gulls soar past
golden autumn light –
even the herring gull
looks noble.
and sometimes a small group of goldfinches flutters by.  Nature is everywhere, even in the middle of a city.
I find writing haiku a wonderful way of capturing those small encounters with nature.
Now, haiku are much more complicated than most of you were taught in school, and I'm not going to go into that!  Suffice to say, forget what you were told about 17 syllables, haiku are about much more than counting syllables. If you'd like to learn more about this wonderful poetic form, you may find Aha poetry a good place to start.
Haiku are very contemplative; they can seem ephemeral, but in fact capture an elusive 'A-ha!' moment of insight.
As a writer of haiku, you won't be out searching for the moment of insight, but rather you'll be open to finding it anywhere, even in unexpected places.
rusty gate –
a spider weaves a web
between the bars.
As you become attuned to really seeing nature, you'll create more haiku.  Not all of them will be good to start with, but the more you write, the more you'll be able to develop the skill and mind set for creating good haiku.  It's also worth saying that one person's 'A-ha' moment may turn out to be another person's 'so what?' – we see life differently after all.
At the same time, the more haiku you write, the more you will find yourself developing a closer relationship with nature, whether on a long walk in the wilderness or just watching from your city centre window.
Above
the traffic noise –
robin-song.
Juliet Wilson is a writer, adult education tutor and conservation volunteer based in Edinburgh, UK. She loves spending time in nature, especially by the Water of Leith, one of Edinburgh's rivers and finds this a wonderful inspiration for writing, especially haiku.  Juliet blogs frequently about environmental issues, nature, poetry and recycled crafts at CraftyGreenPoet — she can also be found on Twitter @craftygreenpoet and on Facebook.
Blog by DazyDayWriter @ work in SunnyRoomStudio: all rights reserved.