Welcome back to SunnyRoomStudio. This week I picked a fun, amazingly worthwhile book from my shelf to share with you.  I'll also be sharing a few thoughts on creativity from author Laura Munson.  Recently, we talked about a favorite book from her shelf, one she points to during her Haven Writing Retreats.
But first of all, I want to tell you about Hugh MacLeod's timeless book: Ignore Everybody And 39 Other Keys to Creativity.  Published in 2009 (Penguin), Hugh's book captures the importance of being original and retaining your creative authority.  From his website: Once a struggling young copywriter living in a YMCA, Hugh began to doodle on the back of business cards while sitting at a bar — thus, launching a popular blog and a reputation for pithy insight and humor in words and pictures.
If you try to make something just to fit your uninformed view of some hypothetical market, you will fail.  If you make something special and powerful and honest and true, you will succeed.
I found this advice in a chapter called: Everyone is born creative; everyone is given a box of crayons in kindergarten.  It's chapter seven, and it's three pages long.  There are 40 such chapters.  Brief, yet, exacting.  You have the feeling MacLeod is hitting the target with his message.  Read on …
Chapter 23: Nobody cares. Do it for yourself.
Chapter 27: Write from the heart.  "There is no silver bullet.  There is only the love God gave you."
Chapter 36: Savor obscurity while it lasts.
Chapter 40: None of this is rocket science.
It's the last chapter, and Hugh writes: "If I had to condense this entire book into a line or two, it would read something like, Work hard. Keep at it. Live simply and quietly. Remain humble. Stay positive. Create your own luck. Be nice. Be polite."
In other words, he's telling us to listen to our inner wisdom. Ignore crowd mentality.  It's old news.  Has been done before — many, many times.  Be attentive to your inner world.  What is seeking expression in unique ways?  Even if your ideas are sketchy, or happen to show up as a doodle on the back of a business card, forge ahead.  Pay attention.  Listen.  Don't think or immediately evaluate; don't analyze the idea away.  Let it simmer and lead you into new terrain.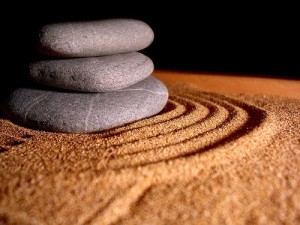 "When I retreat into the haven of my writing, mind meets craft meets heart language."
~ Laura Munson (author, teacher, speaker, creative spirit, visionary)
Laura published a memoir a few years ago that attracted millions of readers: This Is Not The Story You Think It Is: A Season of Unlikely Happiness.  In many ways, she'd turned to personal creativity to successfully navigate a significant personal crisis, and then wrote about the journey (that became a life-changing experience) in a soulful way.  Her book resonated with readers who had unknowingly been looking for just such a book.
Discovering she wasn't alone in the experience of coping with relationship challenges, Laura's story elicited the support of women and men who read the book for its wisdom, its universal message.  Its courage.
Now, though hard at work on a novel, Laura also hosts writing retreats in Montana.  Haven Writing Retreats.  There are  times when we yearn to focus deeply, and exclusively, on our creativity; when we want to learn something from those who carved a path in the wilderness despite a plethora of killer obstacles.
I wondered what was on her book shelf that she might share with us here in SunnyRoomStudio.
Laura eagerly mentioned a book of poetry that touches on nature, life, and friendship.  A book called Braided Creek: A Conversation in Poetry by Jim Harrison and Ted Kooser. 
The book contains some 300 poems in a lengthy correspondence between the two men, but they let the work speak for itself — they don't tell us who wrote the individual poems.  What a lovely and lasting collaboration.           

"I love this book. It's an exchange between two of my favorite authors, Jim Harrison, and Ted Kooser. It is stunningly honed writing, and I use it at my Haven Writing Retreats as an example of the flickering energy of words. We think we need to use big words and a lot of them to be smart writers. It's quite the opposite. Read Braided Creek.  Open it the way some do the Bible. You will be astounded how the poems feel their way into your deep knowing." ~LM

Braided Creek (Cooper Canyon Press, 2003) does sound intriguing.  I was glad to learn about it, and happy to share it here in this sunny space for kindred spirits.  The cover is beautiful.  Not that you can always tell a book by its cover.  But in this case, I have a feeling the cover and the contents merge in a credible kind of way.
Each time I go outside the world
is different. This has happened
all my life.
Who can't relate to  that sentiment?  Good poetry seems to have the ability to bring us closer to ourselves by illuminating what we rarely articulate.  Either we don't notice, or we can't find the precise words to convey a feeling that might be tucked in the shadows or lurking under layers of routine and rushing.  Good ideas–even life-changing insights–are like that, too.  They rarely arrive with sirens blaring or bells ringing.  Stay alert to your inner world.  Stay alert.  ~ dh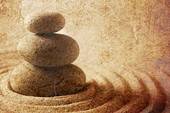 No one can tell you if what you're doing is good, meaningful, or worthwhile.
The more compelling the path, the more lonely it is. ~ Hugh MacLeod
 Thanks for visiting SunnyRoomStudio: a creative, sunny space for kindred spirits.
Looking for book suggestions? 
 I maintain an informal list here in SRS.  See top menu or click here.

 See you again Friday, January 24th. 
I hope you are also digging into your books.  Dusting off a few.
Open to any page, read a passage or a chapter you loved but have forgotten.
Maybe one you skipped over seems especially relevant now.
 A book is just a book until you read it for the second time.


Blog by SunnyRoomStudio: all rights reserved.