Welcome back to SunnyRoomStudio.  This week I'm pleased to introduce, as my Studio Guest, someone I've known most of my life, Nancy Sutton Smith.  We went to high school and college together and Nancy picked an incredible book from her shelf to share with all of you.  It's winter in many parts of the world, and the book she's about to tell you about, captures a specific winter day that will likely never be forgotten.  It was January 12, 1888.
Snow Tunnels
by Nancy Sutton Smith
One of my favorite childhood memories is sitting next to my great grandmother (in her fabulous wooden rocking chair) as she talked about living in a sod hut in the Oklahoma territory.  She told stories from the 1880s, talking about grass growing inside, animals burrowing into their walls, the cold, the warmth being underground and blizzards that forced them inside for days. So when I saw The Children's Blizzard by David Laskin on a Barnes and Noble sale pile for only $4.99, I grabbed it.  I never expected it would stay with me seven years later or come to mind every time I drive by a rural school or fence line.
The Children's Blizzard chronicles a colossal storm that rolled in on an unusually warm winter day, January 12, 1888. The Great Plains had a lot of snow earlier in the week, then brutal temperatures like our current polar vortex.  Arctic air collided with the humid warmth from the Gulf of Mexico and a once in a century blizzard roared in from Montana.  According to Laskin, eyewitnesses said it was like a solid black wall that came on with a furry, belying the early morning's 30-degree temperatures. Unaware of what was coming, children walked the many miles to country schools in much lighter coats than they would have in the previous week's bitter cold. Just as my great-grandmother said, any break in the weather brought people out to do chores, tend animals and breathe fresh air after days of being inside.
The storm came on so fast and temperatures dropped so low, that those without shelter didn't make it. More than 500 people died in the Dakotas, Nebraska and Minnesota which would be massive in any storm but doubly so considering the sparse and rural populations of the time. The heroines were very young country schoolteachers; many still teenagers themselves, in whose hands rested the fates of their frightened students.
Laskin masterfully weaves historical weather data with state and county records, pioneer accounts, local newspaper stories, and chance meetings with relatives of survivors and victims.  He highlights the incredible strength of these brave pioneers, many who had just arrived from Europe hoping to carve out a better life on the harsh prairie. It is clear from his writing that he fell in love with these people who, without technology, vehicles, or provisions saved the lives of many in their charge.
As I was reading The Children's Blizzard, I couldn't believe this part of the country still has population. Their daily lives were so difficult that you would think a storm that life changing, would end their determined resolve.  I was filled with gratitude, awe and wonder at a people who frantically dug snow tunnels to try and keep the children alive, hugged the fence line trying to find a farm in the blinding white, and who had to make the devastating decision to stay in a frigid schoolhouse or set out for home.  Calling them brave doesn't quite do these people justice.
If this feels like a horribly sad book, it really isn't and that is a credit to Laskin. It is the historical perspective of a devastating event, yes, but it is also an incredibly well written chronicle of that time period. His description of their lives and the countryside are so vivid, it feels as if he actually interviewed them. He included weather service information, offices in Huron, South Dakota, and the Twin Cities that relayed information back and forth without the Internet. 
As I said, the book never leaves me. I have no idea how they built homes without supplies, hauled equipment for miles without trucks, and persevered under such hardship.  We are spoiled and would have been ill equipped to live their lives. I highly recommend The Children's Blizzard as a great read, a history lesson and a nod to our ancestors who made it against impossible odds.  ~
Nancy Sutton Smith grew up on a ranch in central South Dakota and attended a one-room schoolhouse.  Studying Mass Communications at Stephens College in Columbia, Missouri, provided a fascinating career in television news in Dallas, Los Angeles, Atlanta, and Philadelphia. Tired of cities, Nancy started teaching media arts and television to high school students in Sioux Falls, South Dakota — a position that led to her incredible position as the Mass Media instructor at Northeast Community College in Norfolk, Nebraska.  Nancy advises the online student newspaper, teaches media, video production and script writing to students who will need to move to cities to work in media.  If you would like to leave Nancy a question, please feel free to comment below.
Thank you, Nancy, for being here in SunnyRoomStudio.  This book also stands out in my memory.  Where would we be without the bravery of these people?  Strangers, yes, but without a doubt, we are all connected by a shared story of survival  against all the odds.  And though many children perished in this blizzard, they are not forgotten, as here we are, still reading about them today.  This was a great choice of books for January.  A reminder of what happened 126 year ago.  A reminder that my grandmother was born in 1889 in the very same area.  What a story her parents, John and Hannah, could tell.  ~dh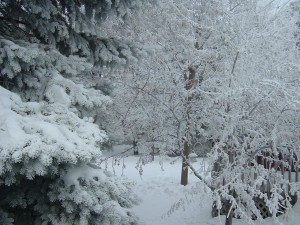 Thanks for visiting SunnyRoomStudio: a creative, sunny space for kindred spirits.
Looking for book suggestions? 

 I maintain an informal list here in SRS.  See top menu or click here.


 See you again Friday, January 31st.


I hope you are also digging into your books.  Why not dust off a few?
Open to any page, read a passage or a chapter you loved but have forgotten.
Maybe one you skipped over … seems especially relevant now.

 A book is just a book until you read it for the second time.


 Blog by SunnyRoomStudio: all rights reserved.