It's such a pleasure to introduce my Studio Guest, author Mary L. Tabor.  Living in the snow capital of our nation, Mary is an inspired, and inspiring, writer.  She was also my first guest in this sunny space, in 2010.  I'm honored to have her back for another visit for the 4th year anniversary of this creative, sunny space for kindred spirits.
Mary has an MFA in Creative Writing.  She has also published three books (including a new novel, Who by Fire, winner of the Notable Indie Fiction Award), and writes a column for The Washington Times.  I know you will love this wonderful piece about the transformational aspects of art.
Mary is also a teacher, one who believes deeply in the wisdom of the process.
The teacher must come to her student with a deep concern
for the artist–indeed every person carries an artist within him–and
yet our first efforts often fail. ~ Mary L. Tabor
On Reading Lewis Hyde's The Gift
by Mary L. Tabor
I first read Lewis Hyde's The Gift: Imagination and the Erotic Life of Property, now in its 25-year anniversary edition, in the mid-eighties and I began to breathe again, I began to write to live—and I don't mean support myself.
Or is that what I mean? For I did support my soul.
I began writing with my life's breath in 1987 when my first piece, an elegiac tribute to my mother, was published in The New York Jewish Week—between Rosh Hashanah and Yom Kippur—the time of self-reflection for Jews. It was not the best thing I've written, but I risked. I mailed it out, knowing it could have been better, knowing that I am not as good as many of the essayists and memoirists I have read, knowing that some, perhaps many, would judge me as not good enough.
But I also knew that judgment opposes the creative way. Judgment throws the baby out with the bathwater.
Some ten years later, I entered the writing life hook, line and sinker. No one should do this without reading Lewis Hyde's book The Gift and his extended explanation of art as a gift exchange. This book changed my life, gave me breath and hope.
With Hyde's book in my pocket, I took Auden's advice from his poem "Leap Before You Look" and quit my corporate job to sit down and write full-time. I did so with Hyde's books as my guide.
The search through confusion is central to the writing process, a process that for me has two essential parts: the belief that the search matters and the study of literature. The two are inextricable for me.
Some eat to live. I read to live. Lewis Hyde's book opens with the chapter entitled, "Some Food We Could Not Eat," and it is here that he lays out his premise that art must operate as a gift exchange. On its most simple level he posits the "paradox of gift exchange: when the gift is used, it is not used up."
Artists who do not understand this, expect remuneration—and art rarely provides money because it is not actually a commodity. As Hyde says in the introduction to the 1979 edition, "A necessary corollary seems to follow the proposition that a work of art is a gift: there is nothing in the labor of art itself that will automatically make it pay. Quite the opposite in fact."
The endeavor to make something "other," and each of us who tries hopes that that "other" may be viewed as "art," but like all endeavors that support the soul, the effort itself is transformational.
For me that transformation operates through what is known and what is unknown.
What is known can be sourced.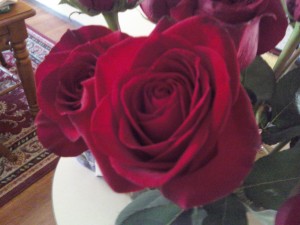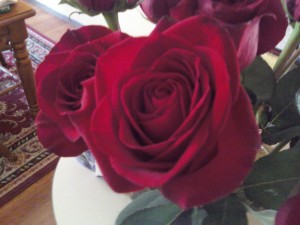 Hyde reads widely and deeply and he sources every quote he uses, some 20 permissions, some quite complex, cover two pages of fine print at the start of the book; extensive notes for each chapter end the book. (As an aside, do see the note at the end of this essay on the permissions process and its cost: a paradox Hyde does not address.)
Hyde spends the first half of his book on what he titles "The Theory of Gifts." In chapter one he tells us, "Tribal peoples distinguish between gifts and capital." The next three chapters rely on American Indian Tribes, myths, the Talmud, AA, the mystic and philosopher Meister Eckhart, anthropologist Claude Lévi-Strauss, and many others to explain what he means by a gift exchange or, as he quotes British anthropologist Wendy James, the assertion that "one man's gift must not be another man's capital." He moves in the second half of the book to discuss and to quote Whitman, Pound, Eliot, Pinter and many other poets and writers.
The Gift, with its carefully sourced notes, points all of us to other books and to the importance of both living and reading in order to write. His book points us to other artists, the study of the art that moves us, that transforms us and for which we stand in grateful wonder—even awe.
But Lewis Hyde also profoundly understands and explains—at the same time that he quotes others over and over, as he leads us to other books—the transformational power of what I call here un-sourced attentiveness. He understands that wonder is the vehicle for creative work.
A new friend and emerging writer Jennifer Cooreman sent me this quote by the poet Mary Oliver:
Ten times a day something happens to me like this — some strengthening throb of amazement — some good empathic ping and swell. This is the first, the wildest and wisest thing I know: that the soul exists and is built entirely out of attentiveness.
I can't find the source for this quote, meaning not that Mary Oliver said it, but where and when she did so. I hate not knowing that—though not-knowing is key to all my fiction and memoir, something Lewis Hyde does talk about in his essential-to-any-artist book.
As Mary Oliver in my un-sourced quote—except that we know she said it or wrote it somewhere (Please if you have the source, send it to me!)—as she tells us, attentiveness is the key to the creative way. Attentiveness leads to wonder. The wonder we experience  strikes us as indefinable, hard to put into words or paint, but the artist forges ahead, afloat on the sea of awe and in a state of gratitude for the gift he does not fully understand.
Here's how Hyde explains what I mean: "Not all artists use these very words, but there are few artists who have not had the sense that some element of their work comes to them from a source they do not control."  …

I hope you will continue reading this wonderful piece (where it first appeared in its entirety) in Facts & Arts.
Thank you, Mary, for bringing your incredible insight to SunnyRoomStudio — if you would like to visit Mary's website or read her books, you won't be disappointed.  Mary puts her heart and soul into her work, so I'm also pleased to have her here for Valentine's Day.  (Mary L. Tabor photo by William Holloway.)
When you finish reading this guest post at Facts & Arts, you'll find a convenient link to her novel, Who by Fire.  I'm sure Mary would appreciate any questions about her work, in the comment section below.  You can also find her on Twitter, Facebook, and she has a book club on Goodreads.
And speaking of Goodreads, I found this wonderful quote there by Lewis Hyde.
"An essential portion of any artist's labor is not creation so much as invocation. Part of the work cannot be made, it must be received; and we cannot have this gift except, perhaps, by supplication, by courting, by creating within ourselves that 'begging bowl' to which the gift is drawn."
(Lewis Hyde bio: For six years Hyde taught writing at Harvard University where, in his last year, he was director of the creative writing faculty. He has taught at Kenyon College since 1989 where he is currently the Richard L. Thomas Professor of Creative Writing. He and his wife, Patricia Vigderman, divide their time between Gambier, Ohio and Cambridge.)
If you have read The Gift, please share your impressions with Mary.  Thank you for stopping by!
Last week I launched a new 4-month spiritual journal called Turning Within.  Like the online journal from 2013, I will post

every other Friday morning.

Guest posts will be sprinkled in between regular journal entries.
Next journal entry: Friday, 2-21-14.  I look forward to seeing you again then.
And for now, will leave you with this question …
What gifts of self can we share with the world? Do we ask this question enough; how do we answer it? ~ dh
And speaking of gifts … if you'd like to know more about Mary–the many gifts she has already shared with the world–here's a more detailed bio.
Mary L. Tabor is the author of the novel Who by Fire, the connected short story collection The Woman Who Never Cooked, which won Mid-List Press's First Series Award and was published when she was 60. Her short stories have won numerous literary awards. Her memoir (Re)Making Love is a modern real-life love story that has been profiled in Real Simplemagazine. She interviews other artists via Rare Bird BlogTalk Radio in her Goodreads Book Club and she and other authors exchange and discuss books with the members. A born and bred liberal, she writes an occasional column on the arts, love and creativity for The Communities at The Washington Times and for FactsandArts.com. Her experience spans the worlds of journalism, business, education, fiction and memoir writing, landing her in both Marquis Who's Who in America and Marquis Who's Who of American Women and she is a Woodrow Wilson Visiting Fellow. She taught creative writing for more than a decade at George Washington University, was a visiting writer and professor at University of Missouri-Columbia in their graduate creative writing program. The Smithsonian's Campus-on-the-Mall, where she taught for many years, has called her "One of our most prized lecturers on the subjects of Getting Started as a Writer and Starting Late." She has appeared on the XM Satellite radio book-talk show "This Is Audible" to discuss James Joyce's Ulysses and Shakespeare's Romeo and Juliet. ♥


Blog by SunnyRoomStudio: all rights reserved.