Welcome back to SunnyRoomStudio as Year Five gets underway with the 2nd entry of our 4-month (February through May) spiritual journal: Turning Within. Posts will be brief, but introspective. I hope you will journal along with us, as time permits. The external world can feel glittery and compelling; we are easily distracted. Yet, self-awareness, self-discovery, and spiritual realization spring from within. A common reaction is to disregard those intuitive nudges, or put them off until the "time is right."  And, then, one day … there is no more time, then what?
ENTRY TWO:

Turning Within
Does the world revolve around repetition?
Spiritual teachers (masters) with new names, new books, new quotes … but, essentially, all saying the same thing.
Of course the audience for this information is forever shifting with each new generation, just as common reference points change and issues discussed are given slightly different labels.

So … there must be something to all of this "spiritual stuff." 
It keeps surfacing; keeps returning, year-after-year in a new guise via a new voice.
Looking within, there is another voice: one that belongs to me, to you.  To a friend, a spouse, a daughter. 
Frequent attention to that voice, the voice of intuition and knowing, gives us consistent access to our spiritual dimension. 
Otherwise, because we haven't really internalized the message–haven't connected it to our inner world in a lasting kind of way–we need to hear the same thing time and time again. Even when a message sounds extremely valuable, we can't seem to do anything with it. Can't seem to hold on to it. But intellectual understanding is vastly different from internal knowing. Without deep internal awareness, we, almost invariably, forget whatever it was we wanted to remember.
Then our inner, spiritual life doesn't seem to grow.

And, yes, then we are back to square one … as we wait for the next teacher to come along, the next message, the next idea.

If this frustrating pattern sounds familiar, spend time meditating on its hidden dynamics;
see what insights you generate. Find a way to get beyond the conditioned, reactive mind
… find a way into silence. Let the external world–drama, analysis, controversy, repetition,
imagined importance–take a back seat to your own spiritual realization. ~ dh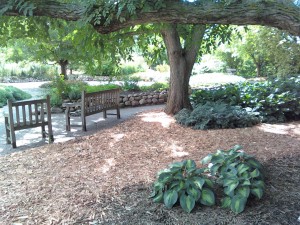 Know the whole world is nothing when it is compared
to knowing your own inner mystery of life.
~ Osho
Thanks so much for being here in this sunny space for kindred spirits. Journal entries will post every other Friday morning (next entry: March 7th). I hope you decide to keep a journal as we go; at the close of this series, we will definitely compare notes.
If you missed the first post of this series, click here: Turning Within.
My lovely Studio Guest Friday, February 28, is the gifted author, Katrina Kenison.
Until next week, remember: If you haven't looked within, you haven't looked.

Blog by SunnyRoomStudio: all rights reserved.