Welcome, Tamara, to SunnyRoomStudio.  I can see how the beauty–dark and light, comforting and troubling–of Wyoming would influence you.  As you note, there can be a starkness to the terrain that complicates its beauty.
I'm looking forward to reading your literary short story collection; it sounds like the influence of place is weaved into your work.  Your guest post reminded me of a wonderful quote from author and teacher and Zen practitioner, Natalie Goldberg: "We should remember that human life is constantly crossed with the dark and the light. We are deluded to think we can find a solid island of safety and forever hold on tight. That's what gets us into trouble in the first place." ~ Natalie Goldberg, The True Secret of Writing
 Life is certainly comprised of a plethora of influences and realities. The yin and the yang. And we are all works in progress — human beings forever grappling with questions of spirit and destiny and purpose. As Tamara writes:

And so the landscape of my childhood, its beauty and loneliness, is inextricably linked to my art, whether it's writing or photography or something else.  It's the reason I am an artist.  And it's not just because of the beauty ~ it's also the deep ambivalence it created in me.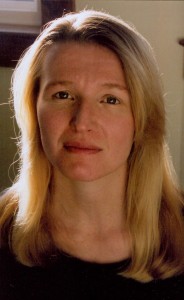 The Cool of the Evening After the Baking of the Day
by Tamara Linse
I grew up surrounded by beauty.  The ranch I grew up on sets at the base of the Pryor Mountains in northern Wyoming and southern Montana.  I went back to visit in 2010 and this is what I wrote. 
 Imagine a place so dry you can tell where every raindrop falls because that is where a plant struggles to survive. Open sagebrush-, juniper-, and greasewood-dotted plains and hills surrounded by navy- to slate-colored mountains that hulk in the distance. One mountain looks like a dinosaur taking a nap on its belly. The dirt shades from deep black to gray, from brick red to pale tan, from brown to white. It's as if someone took a paintbrush to the hills and streaked them with color and then dotted them with deep green bushes. Down valleys, irrigated farmlands of electric green skirt the cottonwood-lined creeks. If you close your eyes, you can smell baking dirt, sagebrush, juniper, willow, and the wet places down by the creek. In the morning, pockets of cool intersperse with pockets of heat, and rocks are chilly to the bare feet but the dirt in the sun warms your bare toes. You can hear the sound of running water, the twee of the birds, and the buzz of insects. Every once in a while, in the evening, you can hear the distinct call of the meadowlark or the bark of a coyote. There is so little light pollution that, at night, the stars sprinkle across the whole sky and you feel like you could make your way by starlight alone. The Milky Way cuts a wide swath diagonally across the sky. At night, the crickets, one or two or three, sit outside your bedroom window and chirp and chirp, and the creek tinkles in the background. The cool of the evening feels so good after the baking of the day.
I was also the last of seven kids and rested between generations in birth order, and so I was alone a lot.  I was intensely lonely, although I didn't know it at the time, but it also instilled in me the need to be alone, especially to create art.  I think all artists need space, physical, emotional, mental. We need quiet.  We need time. But perhaps my need for alone time is even stronger than most, due to my upbringing.  As much as it marked me, haunted me, it also made me the writer and artist I am.
I did not know that I was surrounded by beauty.  I thought that's the way the world was. Everyone was surrounded by beauty.  Visitors would say, "You're so lucky to live here!" I would hear that but not understand it.  Then I moved on and my thinking changed: not everyone lives in a beautiful place.  I was so lucky to have had that.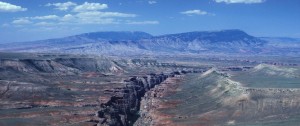 Photo by Dick Walton: Dryhead from the Big Horns
Years went by, and I began a photography Project 365, where you post a photo a day online.  Of course, you take many more photos than that.  Because my awareness was so heightened ~ I was looking closely every day at the world around me ~ I noticed beauty everywhere I went.  It's in the way the light falls through the trees. The way the sun glimmers off droplets in the grass.  Every cloud in the sky.  Animals living their own heroic lives all around us.  It was then I realized that in fact every place is a beautiful place to live.  Beauty is truly in the eye of the beholder.  If the beholder is convinced their world is ugly, or they're taking it for granted and not really seeing it, it will be ugly.  Their lives will seem ugly. 
My Project 365 is about noticing the beauty in the world, and my recently published short story collection How to Be a Man is also about the beauty ~ and the ugliness ~ in people.  In the stories, I try to catch the small kindnesses people do but also the small violences they perpetrate.  While I certainly see surficial beauty, that's not what interests me. What interests me are motivations.  People who do horrendous things have reasons. There is a perfectly logical (in their own mind) reason. It may be emotional or logical or something else, but they're not just crazy.  By labeling them crazy, we dismiss our responsibility to understand why they do what they do. 
Because I was surrounded by space and silence as a kid and because I had an hour bus ride to and from school and because I was lonely, I studied people through books.  I loved those books that didn't reduce people to stereotypes, the ones that tried to reflect the nuanced, subtle, lived reality of things.  That's why I read books for adults fairly early.  They helped me to understand what was going on in people's minds, and they took on complexity.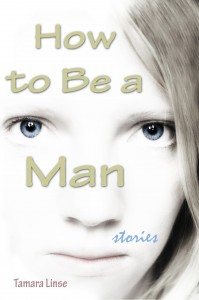 There is ugliness in people, but there is beauty too.  We don't notice that as much. Ugliness makes headlines.  Beauty in the form of love and kindness and duty and generosity is quiet.  It comes softly and is often taken for granted. 

And so the landscape of my childhood, its beauty and loneliness, is inextricably linked to my art, whether it's writing or photography or something else.  It's the reason I am an artist.  And it's not just because of the beauty ~ it's also the deep ambivalence it created in me. 
 I'll close with a paragraph from one of the short stories in How to Be a Man, "Nose to the Fence."  This is Cindy, a girl on a dude ranch who's made a connection with a boy from New York City. This paragraph expresses one aspect of my feelings about where I grew up, particularly this: "The idea that she would not always be in this place, that it would not simply close over her one day, had never before occurred to her."
 Would she ever love a place that much? She reached out with her senses to consider the question. The light had faded, and it was almost pitch dark. They moved through the pockets of heat and coolness without guiding their horses, trusting them to place their own feet and carry them home. The shapes of hills to the west were backlit by the remaining twilight, and a light trace of the trail shown faintly on the ground. In the distance, a grouse drummed its chest, slowly at first but ending in a quick thump-thump-thump. She heard the yip of a coyote, sure to be followed by its packmates. Yes, another yip and then a quick rising yowl. She could smell plants growing in the marshland in the next draw and the strong odor of the surrounding sagebrush. The breeze had died down and the air was still but fresh with the rising of the night air. Did she love this place? She wasn't sure, but as she thought about it, she didn't think so. It wasn't love, or what she understood to be love as others described it: an uncomplicated positive emotion, direct attraction, you just knew it. Her emotions about the ranch were anything but uncomplicated, and she didn't know if she would ever understand them, nor be free of them. It was as if the red ochre of the place had, over the years, simply sifted painfully into her bones. Now, the idea of another place—New York, say—blew through her and opened her up. The idea that she would not always be in this place, that it would not simply close over her one day, had never before occurred to her. Could she move? Really? Could she? It seemed such an impossible thing, yet now that the idea had been formed with his words, it sunk deep within her.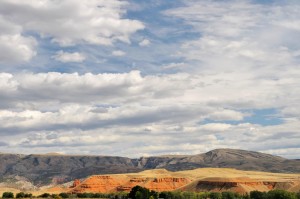 Photo by RiverNorth Photography
Nature always wears the colors of the spirit.
— Ralph Waldo Emerson
Tamara Linse—writer, cogitator, recovering ranch girl—broke her collarbone when she was three, her leg when she was four, a horse when she was twelve, and her heart ever since. She is the author of How to Be a Man, a literary short story collection. Raised on a ranch in northern Wyoming, she earned her master's in English from the University of Wyoming, where she taught writing. Her work appears in the Georgetown Review, South Dakota Review, and Talking River, among others, and she was a finalist for an Arts & Letters and Glimmer Train contests, as well as the Black Lawrence Press Hudson Prize for a book of short stories. She works as an editor for a foundation and a freelancer. Find her online at TamaraLinse or via Twitter and Facebook. 

Thanks for visiting SunnyRoomStudio.
Journal entries post every other Friday morning (next entry: March 21st).
I hope you are keeping a journal as we go; at the close of this series, we will definitely compare notes.
 If you missed the first earlier posts (3) in this series, click here: Turning Within.
Remember: If you haven't looked within, you haven't looked.

Blog by SunnyRoomStudio: all rights reserved.