Welcome back to SunnyRoomStudio.
It's Year Five in this sunny space for kindred spirits, and this is my 7th journal entry for our 2014 spiritual journal: Turning Within.  Just to remind: posts will be brief, but introspective.
I hope you are also keeping a journal.
The external world can feel glittery and compelling; we are easily distracted. Yet, self-awareness, self-discovery, and spiritual realization inevitably spring from within.
ENTRY SEVEN

: Turning Within
I spent my spring break editing my book written in '98, so I can publish a 15th year anniversary edition this summer. I turned within to see what I'd written, to clarify and condense, to elaborate or update. Many of the prairie residents I'd interviewed for the first edition are now deceased. I read once more the letters so many of them had written to me when the book was published. Frances, my featured prairie woman, passed away at 107 … she was only 104 when I spoke with her for the book. So I will dedicate the second edition to her, and others, as well.
I noticed that one of my main themes in the book (a look at the wisdom of the prairie–the place, the people, the culture–at the turn of the century) was … less is more. That resonates with me now more than ever. 
One man wrote a long letter to me because Frances gave him a copy of my book at her 105th birthday party. He'd known her for 77 years.
In his letter, he writes:
"Like the soldier returning from the war, one cannot know how difficult maintaining life was during the great drought of the 1930s. It was a time when people were driven by desperation to find the necessities of life and water."
In that context less may not have been more.

Those were harsh times for many; times of survival and resilience.

He also thanked me for writing about the positive aspects of prairie life, noting that with the wisdom of age he appreciated seeing the beauty of things that may have seemed otherwise.

♥
Another person wrote this to me:
"Thank you for putting into words the very core of my existence."
Writers don't always know if they are making a difference; most of us want to, but only when readers provide feedback can we be certain of our impact.
Within my book I often return to the wisdom of Thoreau and Whitman. That was nothing but pleasure. Their words still resonate as though written yesterday.
I'm still discovering some of their words … ran across this quote the other day, for instance.
"To affect the quality of the day, that is the highest of arts."

~ Henry David Thoreau
How profound.
Thoreau and Whitman had learned the art of turning within; they left so much wisdom behind. I urge you to read their work time and time again. Some things, yes, we should let them go, but some we should continue exploring until our last breath. ~ dh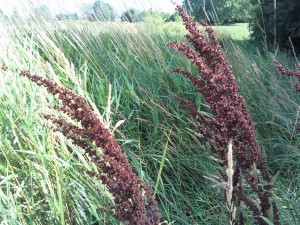 "Now comes good sailing."
— Thoreau's last words
For your journals:
Have you read Whitman and Thoreau? Do you
also sense they had turned within to discover
more about the very essence of life?
Thanks so much for being here. Journal entries post every other Friday morning (next entry: May 30th). Hope you are keeping a journal; at the close of this series, we will definitely compare notes.
If you missed the earlier posts in this series, click here: Turning Within.
To browse SunnyRoomStudio guest posts: Studio Guests.
Remember: If you haven't looked within, you haven't looked.

Blog by SunnyRoomStudio: all rights reserved.