ARE WE A BORED PLANET?
Have you noticed how everything is shorter, briefer, more condensed these days? Is this a phase or are we becoming a bored planet incapable of contentment or deeper perception? The trend is troubling, wouldn't you agree? What will this "headline orientation" create — for friends and family, for colleagues and co-workers, for us? Very little, presumably.
Yes, people have always been drawn to headlines–sensational, or otherwise–but due to the relentless march of social media and the abbreviated methods of communication found at every turn, it seems that increasingly we are creating a headline-only world.
Hopefully, you are wondering if there is anything you can do to stem this rush of nothingness from consuming your life. Hopefully.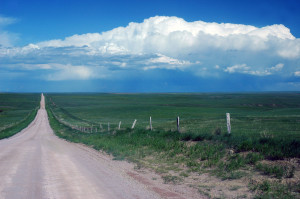 This road may seem without a destination, but clearly, every road takes us "somewhere." And if we become unable to sustain creative thought, to dig deeply into the mysteries of existence, where does that leave us?
As a writer, I try to create a schedule for my time that points me in the direction I want to go … so that I'm not just swimming with the tide, aimlessly, blindly. Focus is important. Priorities are important. Having some kind of intention built into each day is critical.
A schedule defends from chaos and whim. A net for catching days.
― Annie Dillard, The Writing Life
Try something. Try anything. But stay aware of what is happening around you, because ultimately, it's also happening to you. See if you can catch your own life. ~ dh
Thanks so much for stopping by SunnyRoomStudio.
See you again next Friday, March 20th, for a new blog post. I promise to be brief … or, maybe not, we'll see!

Blog by SunnyRoomStudio: all rights reserved.