Those of us who write understand the difficulty, yet, the importance, of finding our own voice. Its authenticity will either resonate with readers, or it won't, but if it doesn't ring true to anyone, even to yourself, then writing a memoir could be difficult. So here's an intriguing studio guest to tell you a bit more about "voice" when it comes to literary matters.
"Write them all down. The mistakes and the blessings and the places you cracked in two. Write the
prayers and the tantrums. The sacred and the profane. The open roads and the closed doors. Nothing is permanent."
― Jeanette LeBlanc
I'm very pleased to welcome author Susan Weidener to SunnyRoomStudio as my 44th Studio Guest. An editor, writing coach and teacher of writing workshops, she founded the Women's Writing Circle, a support and critique group for writers in suburban Philadelphia. Also, a former journalist with The Philadelphia Inquirer, Susan left journalism in 2007 and after attending a women's writing retreat, wrote and published her memoir, Again in a Heartbeat, a memoir of love, loss and dating again, about being widowed at a young age. Two years later, she wrote and published its sequel, Morning at Wellington Square, a woman's search for passion and renewal in middle age. Her novel, A Portrait of Love and Honor, completes the trilogy, inspired by and dedicated to her late husband, John M. Cavalieri, on whose memoir the novel is based.
"I write so that my handful of pebbles, cast daily into still waters, will produce a ripple. "
― Anne Schroeder, memoirist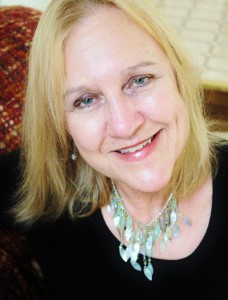 HONOR AND OWN YOUR VOICE
By Susan G. Weidener
The writer's toughest job is finding her voice. I think it is especially hard for women. We're taught early on not to be "outspoken," not to complain or "air dirty laundry." We worry how friends and family might view us if we write the truth of our story. Fear depletes our creative energy.
Worse . . . if we try and manufacture a certain type of voice . . . literary, or "what sells", or is "popular", there's an inherent deceit, a lack of authenticity. We have lost the ability to connect, not only with ourselves, but with our readers.
When we find our voice, we understand it is unique.
Everyone has an individual voice, based on their backgrounds, personalities, dialects . . . way of viewing the world. And that's good.
Different voices need to be honored, not hamstrung by society's expectations of what a woman "can and cannot say." Distinctive voice offers a welcoming diversity of storytelling.
When I wrote my memoirs, Again in a Heartbeat and Morning at Wellington Square, I wanted to convey the voice of a woman who owns up to her own naive expectations and illusions . . . and her bitterness and unwillingness to accept the inevitable. She rails against the fates, so to speak, because her youthful and vibrant husband is dying of cancer. Her anguish is centered as much on his pain, as her own selfish anger at the unfairness of it all and how his illness destroys her dreams.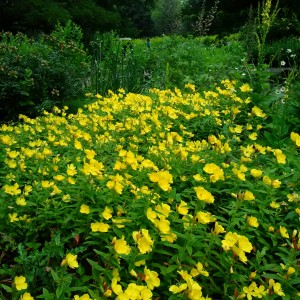 "The things that make you a functional citizen in society – manners, discretion, cordiality –
don't necessarily make you a good writer. Writing needs
raw truth, wants your suffering and darkness on the table,
revels in a cutting mind that takes no prisoners…"
― Natalie Goldberg, Old Friend from Far Away: The Practice of Writing Memoir
In Morning at Wellington Square, she has arrived at a more comfortable place – despite the major life setbacks of being a widow and single parent of two young sons. She still believes in "magic" – that it can all change in a heartbeat but now she is more hardened, more cynical. Nevertheless, she comes to accept, however grudgingly, that in grief and loss many important lessons are learned. She begins investing in the day-to-day adventure of finding the extraordinary in the ordinary.
I've often been told that my memoirs are unforgettable because I didn't pull any punches . . . I wrote with clear, hard honesty and objectivity. I wasn't centered on how the reader – might, or might not, view me. I've sold a lot of books – not a ton, but enough that I'm pleased readers cared more about the story and the themes I wanted to express, than whether or not they liked me.
In other words, I owned my voice.
Here's an example of voice in writing from Morning at Wellington Square:
I'm the girl who typed away on a Smith Corona until 2 a.m.
I'm the bookworm who read Gone with the Wind.
I'm the woman with platinum blond hair in a sleek white gown with pearls at her throat, taking the arm of a tall, dark-haired man with Italian good looks. He smiles as we pose in front of a red oak door.
I once dreamed of falling in love with Prince Charming. The funny thing . . . the fairy tale came true. He was always there in my dreams. Then one spring day he walked into my life – just like that. No warning. Young, arrogant, his intense dark eyes locked onto mine.
Loss cannot be remedied, only lived through.
I'm a cynic and a romantic. Complex, creative, never dull. That's me, or the woman I hope others see, not the person who sometimes wakes up at 3:30 a.m. and feels desolate, wishing I could hold him again, hear his voice. Yet I have said goodbye, realizing I have lived whole lifetimes without him. I am letting go . . .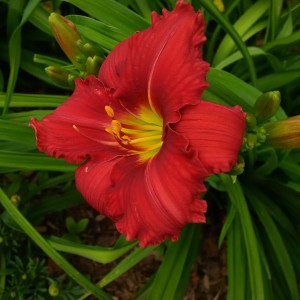 "The writer's business is to find the shape in unruly life and to serve her story."
― Dorothy Gallagher
Let your voice resonate from the first page of your book, until the last. Honor and own your voice. ~
Thanks so much, Susan, for sharing your creative voice here in SunnyRoomStudio … a pleasure to have you here! Wishing you all good things as you continue to share your voice with others. – dh
Susan earned a BA in Literature from American University and a master's in education from the University of Pennsylvania. Please feel free to leave her a comment, or look for her on Facebook and Twitter. If you click on her name, you'll discover her website.
 See you again on Friday, October 2nd, as I continue to focus on memoir — the genre, the path, the point of it all.
ALSO … I'll be sharing the book cover and title for my memoir on the 2nd … thank you artist Paul Jackson for your lovely watercolor that helped create such a lovely cover!
Always Returning: The Wisdom of Place is a book about digging into our surroundings to unearth an organic, timeless wisdom. If you're looking for inspiration or want to lean more about a landscape, a place, that helped me unearth my spiritual roots, this may be a book for you. We are ALL much wiser than we think; it's just a matter of tapping into what we already know. Enjoy!

Blog by SunnyRoomStudio: all rights reserved.
When we value the journey itself, new realities are revealed amidst the old.