WE all wonder how authors find their material, their voice, and the insight to turn meaningful concepts and words into books. So it's a real pleasure to have Heidi Barr as my Studio Guest in SunnyRoomStudio this week. Heidi's guest post tackles author inspiration and sustaining a career of words when it's also completely normal to worry about "ideas," and where the next one will come from. If at all, right? Regardless of your creative focus, I think you will enjoy Heidi's perspective on this. She also poses some great questions at the close of her piece. We all need a meaningful prompt now and then, don't we?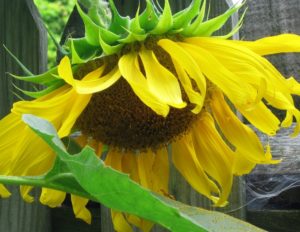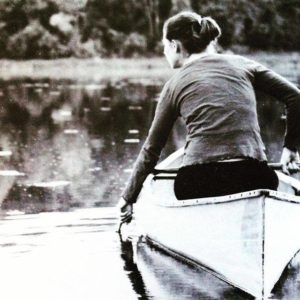 Heidi Barr lives near the St. Croix River Valley in Minnesota with her husband and daughter where they tend a large organic vegetable garden, explore nature and do their best to live simply. She authored Prairie Grown: Stories and Recipes from a South Dakota Hillside and will soon release Woodland Manitou: To Be on Earth. Heidi's book is forthcoming (September 19, 2017), so I've shared the pre-order link in case you prefer a head start.

I think you'll really enjoy getting to know Heidi. I love the quote she posted with this picture on her Facebook author page. "Everyone must believe in something. I believe I'll go canoeing." ―Thoreau
I asked her about this picture, how it came to be … because I thought it captured something important about her and her work as an author in today's frenzied world. She replied that the picture was taken "out on the little lake we live on" … she was with a friend (in another canoe, hence the photo), and that it was "one of those days to just paddle around slowly, taking in the energy of the afternoon."
The importance of time like this can't be stressed enough. And reading a book by someone who "gets this" … could change your life perspective, or confirm it. Either way, I'm happy to share Heidi's guest post here in SunnyRoomStudio. Welcome, Heidi!
Heidi is a mother, spouse, gardener, and writer; she is committed to cultivating ways of being that are life-giving and sustainable for people, communities and the planet. She loves putting words together to paint pictures of ideas, as well as walking with others as they explore what it means to live well on a finite planet. Hiking through forests and across prairies, wading in streams, digging in the soil and surrounding herself with natural wonder help her stay grounded in reality.
"Trust that in your head, in your heart, in your skill, there are more ideas, hundreds, thousands of them.
Some of them are half-finished on the page; some of them are hiding under the weight of that
thing you feel obligated to finish. Let it go." ~ Allison K Williams
THE LENS OF GRATITUDE
by Heidi C. Barr
On good days, I call myself a writer. I wake up feeling like I have something to say, and I figure out a way to put words together in a way that makes sense to other people. I enjoy the work, and if it's hard, it's hard in a way that makes me want to keep at it. On less good days, I wake up feeling like I have run out of ideas, that my well of words has run dry, and that calling myself a writer just isn't accurate anymore. I wonder how I ever thought of all of those sentences and ideas and posts and books, and I imagine what life will be like now that I no longer have anything to say.
Fortunately, those little negative voices on the less good days always get overshadowed by a new idea, even if it's writing about how I can't think of anything else to write about. Life has a way of providing material, whether I like it or not. As Annie Dillard writes, "Something more will arise for later, something better. These things fill from behind, from beneath, like well water."
I see my work as a writer to be that of giving voice to the beauty that can be found in the ordinary, and that of telling the truth as I see it unfolding in my own life. Many of the other writers I know have said something along the lines of "I write because I can't not write." I can claim the same sentiment: I write because it's a way of wrestling with what's going on in my own head, in my community, and on the planet. It's a way of figuring out how I truly feel about something and putting my introverted and often soft-spoken voice out into the world.
Part of my story is writing about what I notice and sharing it.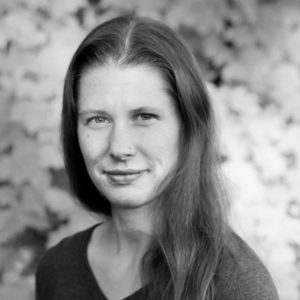 We are all on a journey – a journey of present moments that really has no end point – to figure out what it means to exist in our fullest version of truth. We all have a unique way of being that is life-giving for ourselves, our communities, and this planet that we all call home. We all have the capacity to live in a way that feels right, even though we are born into a life situation over which we have little control. Some of us have a much easier time of it than others — privilege is a very real phenomenon in our world and one that must be considered constantly. But maybe we all, somewhere inside when everything external is stripped away, have the capacity to look at the world through a lens of abundance and beauty, rather than one of scarcity and lack. Those who have little and can find the joy in what they have are some of our greatest teachers. Gratitude has saved more than one life on this earth.
Turning to Annie Dillard's wisdom again, "We can live any way we want. People take vows of poverty, chastity, and obedience—even of silence—by choice. The thing is to stalk your calling in a certain skilled and supple way, to locate the most tender and live spot and plug into that pulse. This is yielding, not fighting."
When I can stop fighting with myself and just let the words come when they come, I find myself living in a way that feels right because I am able to be fully in my life, instead of trying to force an outcome that I think I should want. Yielding to what wants to speak through me has allowed me to plug into that pulse and tell the stories that want to be told.
How about you?
Whatever your creative practice might be, from writing to sketching to gardening to caring for children, how do you stay present to what your life wants to speak through you? How do you 'stalk your calling' and yield to it? What helps you stay in the conversation (with yourself), while avoiding the fight?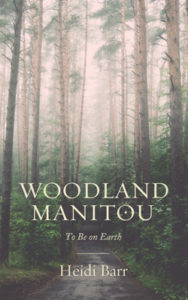 Here is the beautiful cover to Heidi's forthcoming September release. When asked to read the manuscript for a possible cover quote, I was happy to do so. My first book, Always Returning: The Wisdom of Place, was written straight from the heart about the prairie landscape and lifestyle I'd grown up with. I sensed we were moving away from the wisdom of our hearts when I published the first edition of this book in 1999 (William Morrow, Eagle Brook imprint), and when I noticed that this trend was merely intensifying over time, I decided to publish a second edition in 2014. As a 15th Anniversary edition, the ideas still ring true, even more so with the passage of time. Long story short, Heidi's new book immediately resonated with me.
Living deeply maybe isn't for everyone … but those of us who value it and find a way to manifest it … can't imagine living any other way. Thank you so much, Heidi, for being my guest here in SunnyRoomStudio.
Here, by the way, is the cover quote I had the opportunity to write, along with a brief excerpt from Heidi's book.
"To the extent it is ever possible to make sense of the human condition, Heidi Barr has done an incredible job within the illuminating pages of Woodland Manitou. The search for life meaning is never simple but, in adopting a seasonal theme, Barr provides a context that will enliven your search. Her heartfelt perspective about the challenges of the human story bridges moments, days, and years in a beautiful and compelling way. With nature as her touchstone, the author sheds a timely light on issues and dilemmas we are destined to encounter. A dynamic and inspiring book for today's world!" –D.A. Hickman, author of Always Returning: The Wisdom of Place
"Ah, summer. The time of the year when the days are long and life seems to somehow speed up and slow down at the same time. The work around the land and garden is demanding, but the days are long and support our efforts with the grace of lingering light and warmth. There is time to play and rest amidst the needs of caring for the garden and household. The cool rush of water over bare skin in the evening, the feel of the warm wind whistling the scent of hot pine down into the valley, the way a tomato tastes like a burst of sunlight straight off the vine…these details bring out the color of the days and remind me that the earth does indeed laugh in flowers, as Emerson wrote all those years ago. Summer is paddling and running through forests, sleeping outside and slapping at mosquitoes. It is finding ticks and going back outside anyway. It is the neighborhood buzzing with activity because everyone is outside more than any other time of the year. It is feeling bone weary at the end of a long hot day in the sun and collapsing in gratitude for the opportunity to be alive. It is thunderstorms and picnics, nurturing and sowing, and giving and taking in the dance of abundance." –Heidi Barr, Woodland Manitou: To Be on Earth.
"Don't be pushed around by the fears in your mind. Be led by the dreams in your heart."
― Roy T. Bennett, The Light in the Heart
Thanks so much for stopping by this sunny space for kindred spirits.
I'll be back soon with more about my summer poetry release: ANCIENTS OF THE EARTH — Poems of Time.
Until then, please check out Heidi's blog and leave a comment for her … whatever comes to mind or offer your thoughts on the questions she posed. Thanks again, Heidi. Best of luck with your September release!

SPECIAL NOTE: Heidi's guest post will always be easy to find … just visit the Studio Guest tab above.
She is my 46th guest in SunnyRoomSudio!

Blog by SunnyRoomStudio: all rights reserved.