Articulating challenges faced by every family, every individual, the author shines a
bright and compassionate light on the vagaries of the human condition.
"Examining the world with narrative grace and balance, Hickman's autho­rial voice communicates the choppy stuff of life with elegance." —Jen Knox, author of After the Gazebo
Author Interview: We Need Memoir
Richard Gilbert's blog
Now available (print or eBook) on Amazon
"The author's memoir gifts readers with the most heart-rending perspective of this vividly painted word picture–the view through a mother's eyes. At once a loving legacy and an unsparing depiction of the elusive lines between 'phase versus problem; serious use versus experimentation; relapse versus recovery; life versus death,' this compelling memoir is a gift of life, hope, and healing." —Laurie Hunter Buchanan, Ph.D.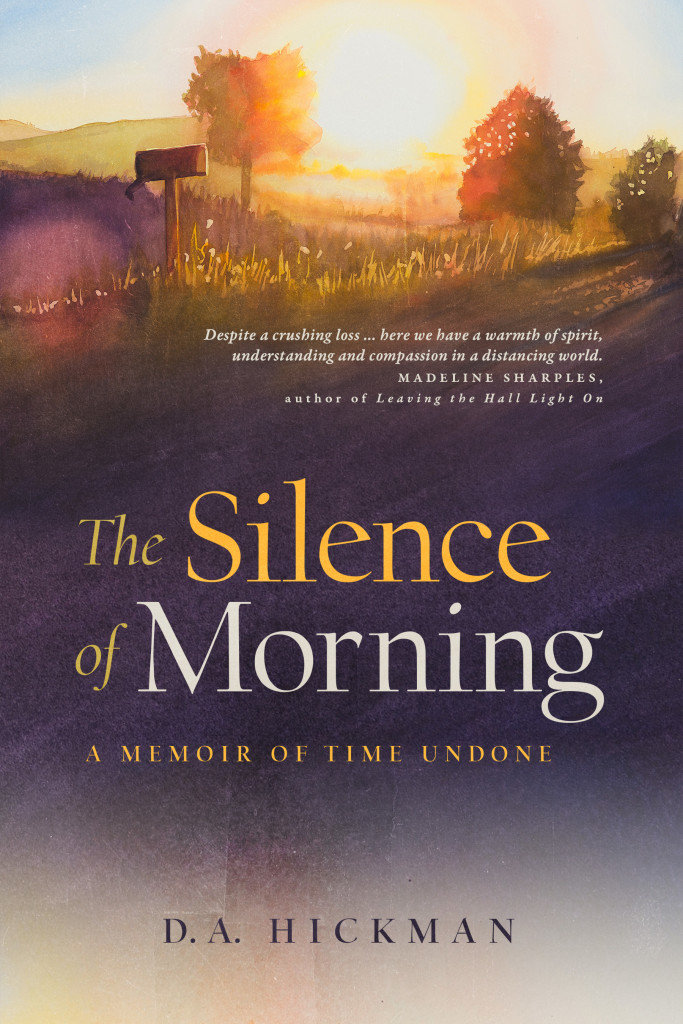 THE SILENCE OF MORNING, a compelling memoir about life and loss, culture and society, shares how the author, in the face of tragedy, chooses to confront the mysteries of existence in search of deeper understanding. Every ending is a beginning, but finding an illuminating thread when "grief is at the wheel" is a daunting challenge. "Like a prairie windmill silenced by time, life felt heavy and still."
Each life is a reflection of the many mysteries we are all born into. Mysteries lodged in silence. And ambiguity. Yet this book manages to penetrate that silence, as the author initially survives its fierce echo in the face of her son's sudden death, and then realizes she must, one day, embrace it. The author notes, however, that she wasn't remotely prepared for the curious demands of loss. But then, who is, she wonders …
Would a saint be prepared, someone braver than I, perhaps, or someone who simply moved on with a heavy shrug of the shoulders, a fierce sigh, a wistful expression?
So how does the author navigate an agonizing maze of sorrow so that her tentative steps feel true to the moment? Why does she insist on the long view, instead of succumbing to generic cultural standards of moving on or getting over it? In deciding that her son's suicide at 27 is a mystifying, but forceful, catalyst for spiritual growth, the author also accepts an unspoken challenge to unearth the deeper story, the universal message, so others can benefit.
Her son's struggle to find meaning and purpose in a chaotic world that serves up escape, excitement, and excess as "solutions," also leads the author to question the viability of a contemporary culture that points so many in the wrong direction. Do we understand the role of addiction in society, or why this age-old problem assumes an endless variety of destructive, life-threatening forms?
Stepping beyond the personal dimension–we are a world born of connection–the author considers the profound influence of culture and society, noting the existence of a rather toxic climate of addiction.
Cover art by Paul C. Jackson, Columbia, MO.