Have you ever wondered how people find the courage to fight fires? What drives them to risk their lives to save others?
My Studio Guest, Linda Strader, knows a little bit about these questions. In 1976, she became one of the first women on a Forest Service fire crew in the Santa Rita Mountains south of Tucson. I'm very pleased to welcome Linda as my guest today in this sunny space for kindred spirits.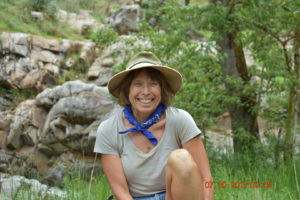 A local newspaper, the Green Valley News, printed an article about her firefighting adventures, which led the magazine, Wildfire Today, to publish an excerpt. The article generated interest in her speaking on this topic to several clubs, including the American Association of University Women. Summers of Fire is her first book, scheduled for publication on May 1st, 2018. In addition to writing, Linda is a landscape architect, certified arborist, and watercolor artist. She currently lives in the same area where her Forest Service career began.
But, how, you may wonder did Linda come to write a book about her experiences as a firefighter?
Was it a daunting transition or a joyful adventure? Here is her story … 
THE MYSTERY OF WRITING
by Linda M. Strader
I'd never, ever thought about writing a book.
Maybe it was the combination of divorce, job loss, death of my mom, and wondering what the future would bring—if it would bring anything at all—that prompted me to visit the past. After all, the past looked better than both the present and the future.
What was it about the past that drew me in?
When I contemplated my life from where I started and where I ended up, it occurred to me that some of my best years were those as a firefighter. Despite some undeniably tough times, those seven years were also the best times.
At the age of twenty, I became one of the first women on a fire crew with the U.S. Forest Service. I loved the outdoors and had struggled to find work that I enjoyed. This job had been the perfect fit. Until I discovered the men on my crew resented my presence, and made it clear I didn't belong there.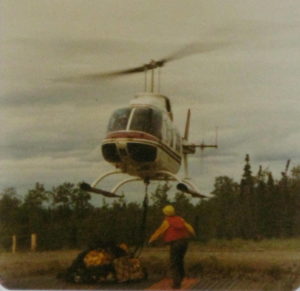 I decided to write about my amazing experiences. However, I purposely avoided digging too deep into the painful and embarrassing things that I didn't want to admit to. It made no sense to go there. Not only because I already had enough sadness on my plate, but because I feared being judged.
Once I had everything down, I shared "the book," in reality a long short story, with friends. They encouraged me to add more. No big mystery as to how I did that—I just did. Four hundred pages later…
I met a retired English teacher online who offered to help me with both grammar and story line. I joined a writers group. After encouragement from that group, I started querying literary agents. I'd been warned of rejections, and tried to take them in stride. However, many hurt enough to make me stop and wonder what the heck I was doing thinking I could write a publishable book.
Many rewrites (and agent rejections) later, I took an online writing course. Surprise—I knew more than I thought I did. I also joined online writing groups, and found beta readers willing to exchange critiques.
Every time I received feedback that required yet one more significant revision, I'd allow myself to get mad, cry, scream: "I can't write a book!"
A day or two later, though, I'd be back at the computer, more determined than ever to make my story the very best it could be.
In time, I recognized that in order for my story to be the very best it could be, I would have to write about the tough emotional times. All of the advice from well-meaning supporters that writing about those times would be cathartic was wrong—including suggestions that once I ripped off the proverbial Band-Aid, all would be good. "All good" did not happen. And every time I had to revise certain sections, I experienced another emotional meltdown.
However, there did come a point when I was able to numb myself and focus on the writing.
It took me four years to perfect my story. In January of 2017, I signed a publishing contract with Bedazzled Ink Publishing. I am proof that it is possible for someone who has never written anything longer (or more creative) than a college thesis to learn how to write a well-crafted story.
Be prepared, though, to spend hours on the computer. Not writing, but researching how to write. Be prepared for tough critiques leading you to make more edits than you ever would want to endure. If you are up to the challenge, you will master the challenge. The mystery of writing is no mystery at all. ~
Take chances, make mistakes. That's how you grow. Pain nourishes your courage.
You have to fail in order to practice being brave.
~ Mary Tyler Moore
Contact info for LINDA:
Lstrader2008@aol.com
Blog address: https://summersoffirebook.blogspot.com/
Thanks so much, Linda, for sharing your story here.
I'm sure you will inspire others to take on that tough challenge that seems overwhelming, if not, impossible.
Wishing you all the best with your 2018 release! Keep us posted …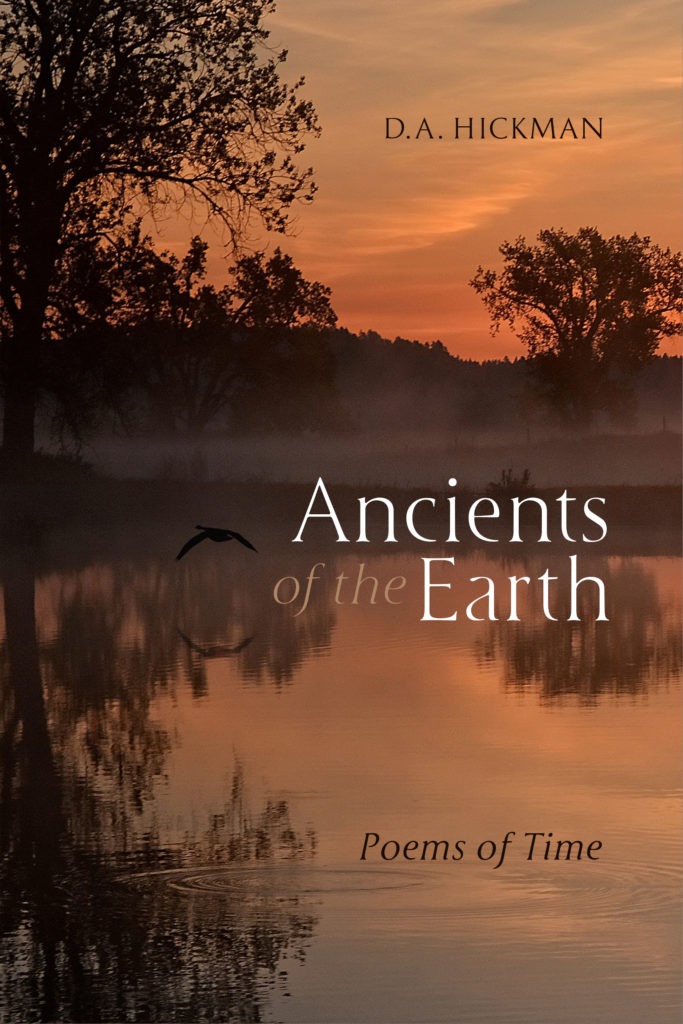 Also, as a quick reminder, my new book of poetry has been officially released.
ANCIENTS OF THE EARTH: Poems of Time features poetry you'll be drawn to time and time again. Emotionally compelling … each poem is a reflection of "time" and how we experience it over a lifetime.
If you are weary of repetitive thought patterns, habits of old, stale insights, or have noticed a lack of inspiration, poetry is extremely helpful. It's like hitting the refresh button, creating that empowering moment when you finally "wake up," notice your own breathing again.
A six-part story, ANCIENTS explores how we navigate time as our awareness expands and deepens. Of the books I've written so far, this one feels the most like a gift from another realm, and seems to speak to anyone who is simply tired of "everything else," and wants to experience the unexplored … the unspoken … and the mysterious nature of each moment.
During the Labor Day weekend, my new book will be available on AMAZON for a sale price of $4.99 … I want to give everyone a chance to put a little poetry in their life. Here is what one reader recently shared with me about the book …
"To me, it is a masterwork, from the beautiful front cover to the impressive blurbs on the back. It is obvious that so much thought went into each word, each chapter heading, each title. I am thoroughly humbled by your reach and grasp of subjects which many would never attempt to address through poetry."
I truly hope you will give these "poems of time" a try. I know they will inspire you and encourage you to think about time in new ways. Its powerful dictates are often unchallenged, even unnoticed, so I decided to face the clock, the calendar, the joy and the pain that "time" has delivered, to see what was really hiding behind those hands of time. Each poem … is a story … what will you glean from it?
author D.A. (Daisy) Hickman

Ancients of the Earth: Poems of Time (2017)

The Silence of Morning: A Memoir of Time Undone (2015)

Always Returning: The Wisdom of Place (2014, second edition, Heart Resides)
Where the Heart Resides: Timeless Wisdom of the American Prairie (William Morrow, first edition)
"Resist much, obey little."
― Walt Whitman, Leaves of Grass
Thanks so much for stopping by this sunny space for kindred spirits. See you again soon!


Blog by SunnyRoomStudio: all rights reserved.