"I cannot cause light; the most I can do is try to put myself in the path of its beam. It is possible, in deep space, to sail on solar wind.
Hone and spread your spirit till you yourself are a sail, whetted, translucent, broadside to the merest puff."
― Annie Dillard, Pilgrim at Tinker Creek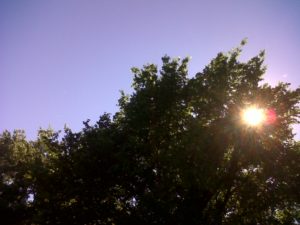 This is a book about the mystery of existence, a book that transports the reader into many dimensions. Here, there is much to explore about how we find our way when circumstances feel overwhelming, even impossible. We are all on the same journey; this deeply intentional memoir illuminates that very journey. Even if loss is not part of your life today, The Silence of Morning bridges moments and events that time carves out for all of us … one way or another. Just over the next hill, who knows what we will see or encounter. Who knows what we will experience. The unexpected always awaits. ―D.A. Hickman, author, poet, publisher, and founder of SunnyRoomStudio  

"Daisy's book is a comfort to a shattered soul…. Only mothers are able to understand the all encompassing love they feel for their child. No poet, no writer yet has been able to articulate the dynamic of how it feels in the seconds that a mother's love is intruded upon by unbearable agony. Mothers are supposed to be able to handle everything right up until the second they cannot. We expect that of ourselves. The loss of a child is not just hard, it's impossible. Our losses take many forms: death, mental illness, addiction, abandonment. The darkest of hours come and go, and comfort can be elusive. Waves of second guessing and unbearable grief wash over a bereaved mother at unexpected moments. The Silence of the Morning is a wonderful companion in those most unmanageable of moments. Thanks, Daisy, I love your book. Peace." ~ Deborah Twiss Ervin

Since this is Mother's Day weekend, I wanted to share a few of the incredible reader comments from Amazon regarding my memoir about the loss of my son: THE SILENCE OF MORNING: A Memoir of Time Undone. The absence of a son or a daughter is more noticeable on days that focus on parent-child relationships. Yet, curiously, everyone feels that absence differently. I try to do something positive with calendar dates, because, after all, nearly everyone out there is coping with "something." It may be unspoken, it may not be conscious, it may not feel quite as devastating as loss, but in the end, suffering is suffering. And being there for others is one of the best ways to contend with personal pain. It may take time to find that kind of energy again after we lose someone we love; it may take longer than we can even imagine. But … when we are patient, the urge to share hard-earned wisdom and comfort returns.
"I am the mother of a 19-year-old son whom I lost to an alcohol and pill overdose (possible suicide) in 2014. After the tragedy of Michael's death, I read several books about the loss of a child but I couldn't really find one which captured what I was feeling … until I read Daisy Hickman's book! To quote a phrase from this remarkable book: 'The searing pain of debilitating sorrow.' There were so many feelings put into words that I felt she was speaking things I couldn't describe. This is definitely the most heartfelt, honest, and inspiring book which I have ever read. One does not need to be a bereaved parent to benefit from reading The Silence of Morning. Truly amazing. ~ Kathy Conway Rath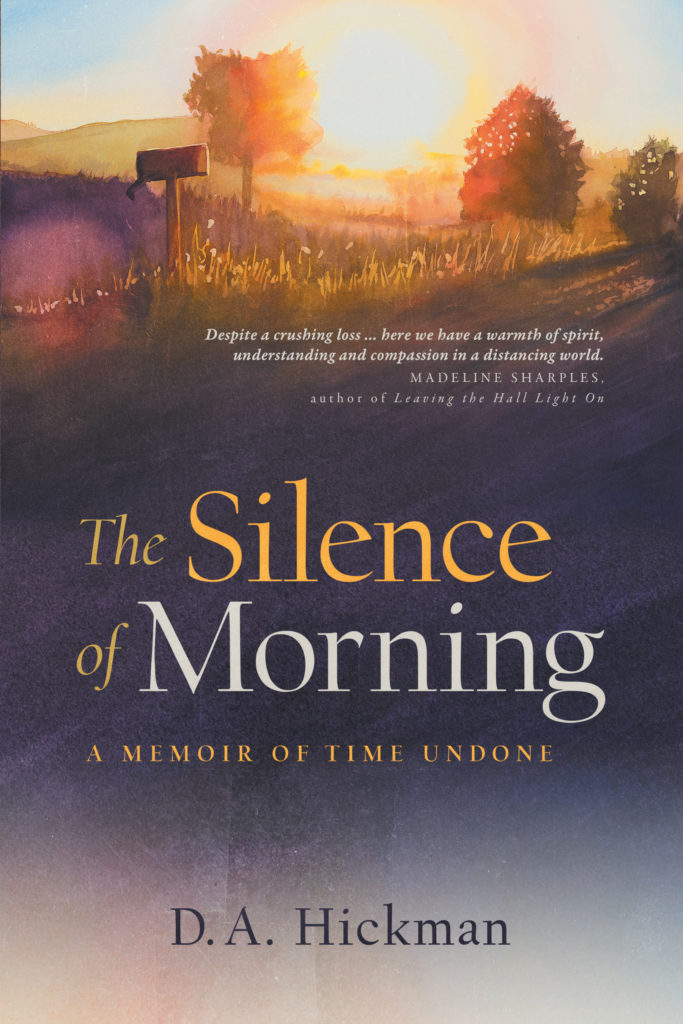 When Matthew's life came to a close, he was 27. It is 10 years later; and yes, he would be 37 now. Difficult for me to imagine, as the passage of time is so ghost-like. Saying I miss him, is true, but saying we "get over" grief or loss, or "move on" isn't true. These are popular phrases that sound cold and out of context; they are words we say when we don't know the deeper story of life and loss. What actually happens after loss is that we learn how to bring the person along with us.  Through our work, our creative energies, our gifts to others, and through our stories. THE SILENCE OF MORNING was written over a 7-year period; it was exhausting … it was joyful … it was incredibly meaningful and moving. 
"D.A. Hickman's book, THE SILENCE OF MORNING: A MEMOIR OF TIME UNDONE, is beyond revealing. An exquisite account of a young life that ended all too soon, the story includes the events leading up to, including, and the aftermath of her son Matthew's death by suicide. In the unfolding narrative, the reader steps as close as possible to surviving tragic personal loss and ensuing anguish, without having to possess firsthand awareness or experiential footing.
When the unthinkable happens—a phone call delivers the news of her son's death—a detonator pin is pulled, causing an emotional implosion that sends shock waves slamming through the author. The aftermath is much like learning to live again without a vital organ, only it's much more devastating—it's learning to live again without a son.
Not succumbing to social norms—pat remedies, mind-based attempts at closure, and getting on with one's life—it's in the hollowed out spaces that Hickman is able to find solace, strength to process, and slowly and quietly nurtures, curates, and finds herself again.
Though we bloom briefly, then fade, the universe always returning to itself, when we allow life to touch us deeply, even in sorrow, somehow, it extends our mortal view, and our glory. —D.A. Hickman
A timeless journey, THE SILENCE OF MORNING: A MEMOIR OF TIME UNDONE offers light where there's dark, courage where there's fear, peace where there's distress, and hope where there's none." ~ Laurie Buchanan, PhD
We are more than our losses; we are resilient. And loss, when understood at the level of soul, transforms us. If we allow it; if we dedicate ourselves to understanding the path of life; and if we find the courage to explore the deepest life mysteries that inevitably become more compelling during times of profound grief. The invitation to explore anew the aspects of life we have always shied away from is part of the grief-experience. But it is only an invitation. Noticing it, accepting it, and growing with it … those things are up to us as individuals. I hope if you are feeling the pull of the universe to better understand the deeper aspects of existence that you decide to explore those feelings. Your intuition will guide you. The love for those you have lost will also guide you. 
"How does one deal with the death of a child? Author and mother, Daisy Hickman, explores addiction and the deep, inner entanglement she found herself in when at 27 years of age, her son Matt, took his own life. Through intense grief we follow her on a journey of looking honestly at addiction and suicide, asking difficult questions, and looking for answers that only a quest for spiritual connection can bring her. A must read for those dealing with children who are crossing the line into drug and alcohol use." ~ Joan Z. Rough

As I was working on this book, I was also working on a book of poetry. Slowly but surely. Feeling drawn to a genre that allowed me to explore everything I was learning and experiencing along the way was a gift, I'm sure. Creativity opens many doors to the things we are thinking about or feeling on a variety of levels. Poetry, with its brevity, gave me yet another way to dig more deeply into time — its power and allure, its firm, halting nature, its constant chiming in the background. Like a train moving in our direction ever-so-slowly … we can always sense our own end days on some level, can't we? My book of poetry will be released in late June. Soon I will share the title and the cover. I have a feeling you will find both intriguing and, hopefully, beautiful.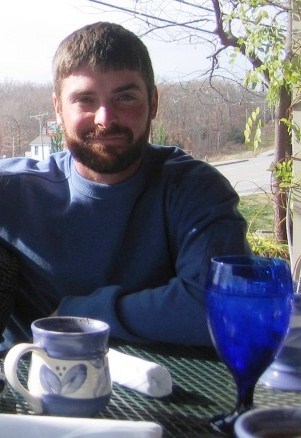 "As a memoirist, I've read my share of memoirs. The Silence of Morning accomplishes what every writer tries to, but not always successfully. D.A. Hickman's story is brutally honest. She takes us to the bone of her personal tragedy and the journey to not only live through it, but to learn to thrive again. We've all suffered losses, some bigger than others. When we're told by well-meaning people that time heals all wounds, yet, we know they are wrong and hope they never have to endure the same. Time and depth of character might provide us with insights and tools to get up every morning and live the life we've been given. We may never know why we were chosen to endure the worst, but in Hickman's case, it may have been to rise above her personal and private pain and share her hard-earned insights with others who may not have made it to shore. I recommend this book to everyone." ~ Camille Cole

So, Matthew, know that you are always in my thoughts … not just on special days, or holidays stipulated by the calendar. You have been with me since the end … and since the beginning … if that makes sense. You inspire me to write and to share your story with love and concern for the human condition and all that that implies. My book of poetry has several poems written about you or about the experience of your loss. Though you aren't here to read them, our lives are forever intertwined, and I'm quite sure these poems would not surprise you or puzzle you. You were never a "big reader," but you had a gentle heart and an old soul. You also had trouble fitting those qualities into today's world. The same thing happens to so many other people. We are all born into the confusion and angst of the human condition; finding our way can be extremely challenging when external circumstances don't fit our perceptions.

"I highly recommend Daisy A. Hickman 's book, The Silence of Morning. Daisy shares with us the excruciating loss of her amazing son (a suicide) and weaves in the raw truth of the influence and complicity of our addictive society. Addiction in its many forms touches far too many families. The wake of addiction's destruction calls us all to come together for transformational change. I hope you will purchase Daisy's book, read it and then reflect as I am on what is possible." — Audrey Denecke
As I wrote in the book: "So what, after all, is left to be said after a sudden death–when everyone departs and you are frightened and alone like never before? Only this. 'Your voice, my friend, wanders in my heart like the muffled sound of the sea among the listening pines' (Stray Birds, Tagore). A spiritual voice that seamlessly finds expression within mine–not only in this book, but during each moment. A voice that, one day, will merge with eternity, providing the elegant continuity nature seeks and displays, as if perpetually eager for the next second, the next ray of sunshine, the next apple blossom. And I am comforted by this miracle of life, overwhelmed by its exquisite beauty, soothed by the bright and brilliant love a young mother once knew (and still knows) for her newborn son named Matthew. An indestructible force that, yes, is nature's secret."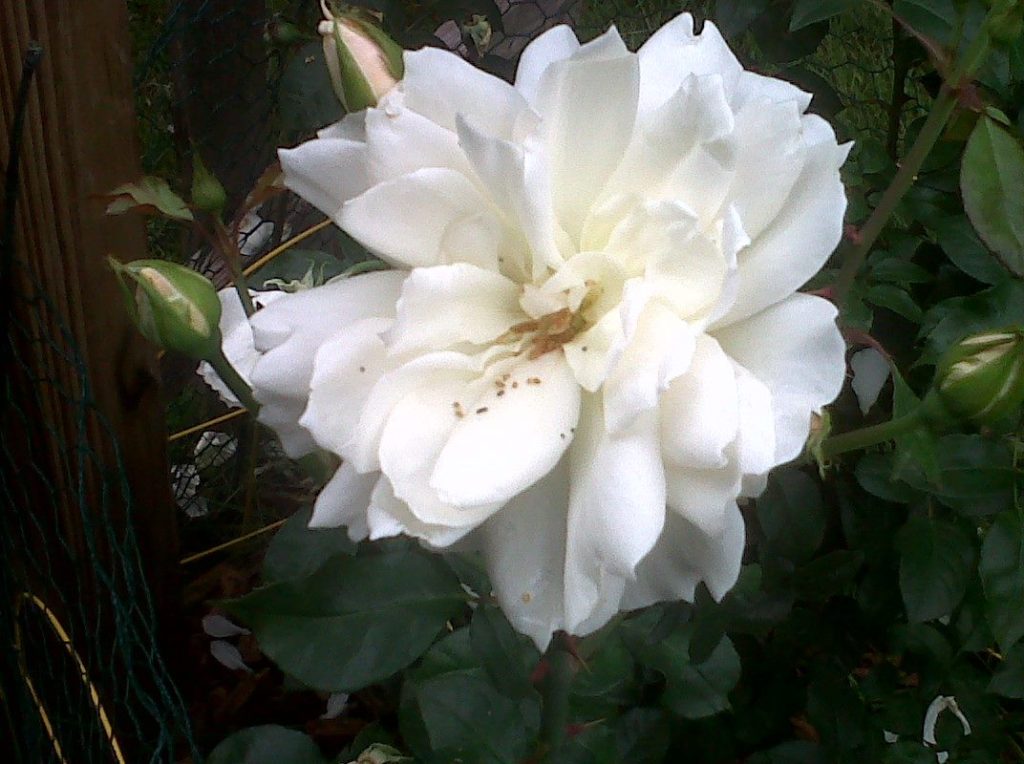 Wishing everyone a lovely weekend filled with meaning and the eagerness to explore the deepest life mysteries … no matter where the search takes you. It certainly took me to places unknown.  
"Through our mortality we all share the burden of grief, along with its inevitable light. Thus, to speak of healing is to speak of something that impacts humanity as a whole, and despite the seemingly haphazard nature of everything, I sense we are all growing toward something ineffable. Even my awareness feels sacred, undeserved. Letting go of notions of 'personal healing' is to embrace a much bigger idea by looking within for a boundless essence that, containing everything, needs no healing at all." ~ The Silence of Morning (from the Afterword)
AUTHOR INTERVIEW : "We Need Memoir" (posted by author Richard Gilbert on his wonderful blog: Draft No. 4)
FIND the book on Amazon (print or Kindle): The Silence of Morning: A Memoir of Time Undone
"I cannot cause light; the most I can do is try to put myself in the path of its beam. It is possible, in deep space, to sail on solar wind. Hone and spread your spirit till you yourself are a sail, whetted, translucent, broadside to the merest puff."
― Annie Dillard, Pilgrim at Tinker Creek
Thanks for stopping by this sunny space for kindred spirits.
See you again in a few weeks.

Blog by SunnyRoomStudio: all rights reserved.